Drive for Damory!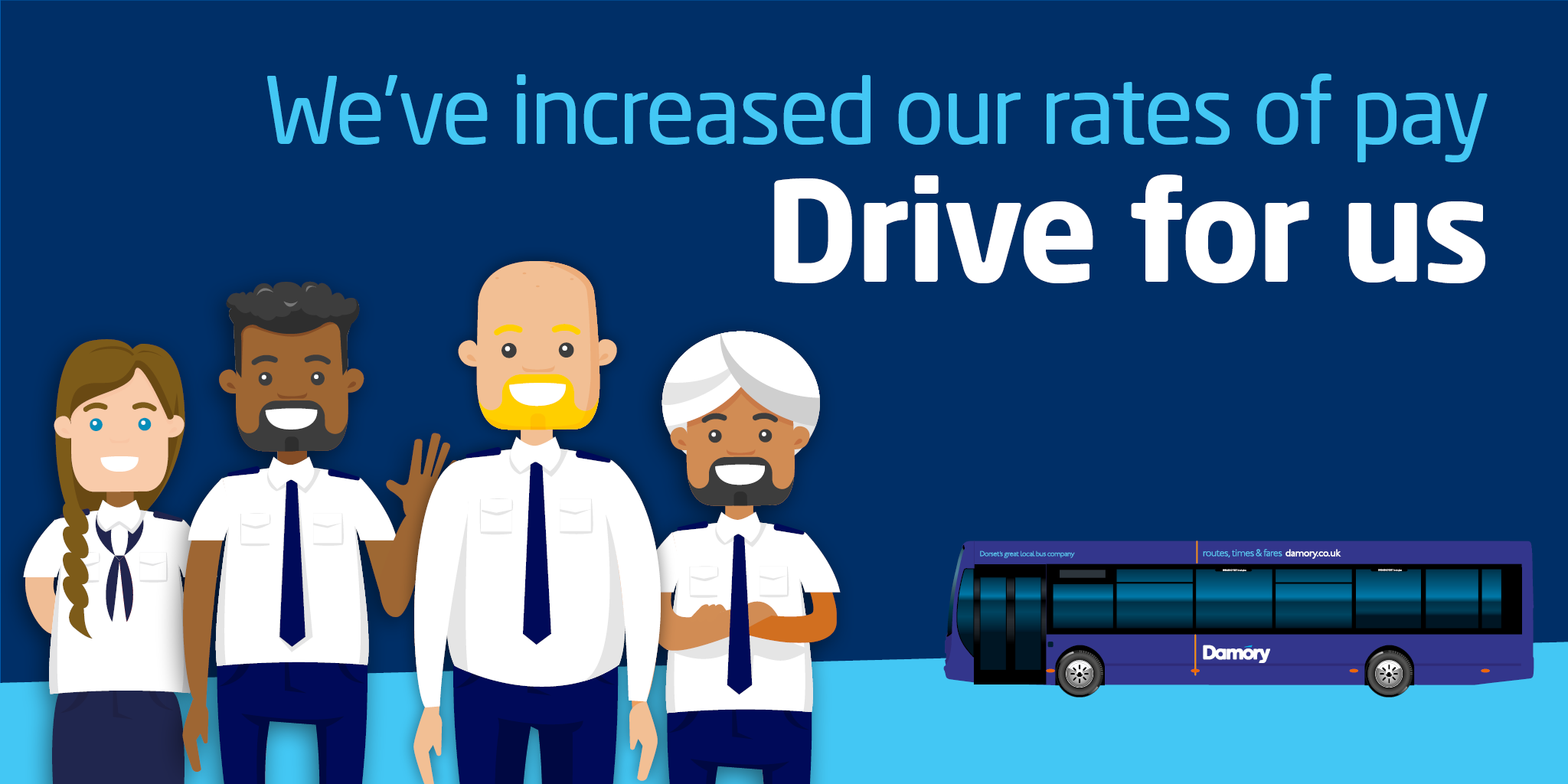 Damory have bus & coach driver vacancies!
Full & part time positions are available.We pay £11.50 p/h (fully trained) and have a wealth of benefits for you to take advantage of, including:
Cycle to work scheme
Employee discount
Flexible schedule
Free or subsidised travel
Referral programme
Store discounts
You don't need a PCV licence; just a desire to provide good service and a car driving licence. We can teach you the rest!
Apply online today and we'll be in touch within 2 working days.