Days Out By Bus

morebus welcomes you to the sunny coastal resort of Bournemouth, Christchurch and Poole!
Leave the car behind - do more, see more, bus more!
Switching to bus is a sustainable way to travel and explore our region. If you haven't used the bus for a while, we have 'next stop' announcements, on board most of our buses, alerting you of where to get off, and our drivers are there to support you too.
Take a trip to remember on our Purbeck Breezer buses from Poole, Bournemouth and Swanage to the Isle of Purbeck. Some of these are even open top during the summer months and you'll get great views from the top deck.
Go to our handy timetables and maps page, or use the practical Journey Planner on our website or app to help you find your way this summer!
Where will you go this summer? Check out all of our top choices for days out by bus below!
Poole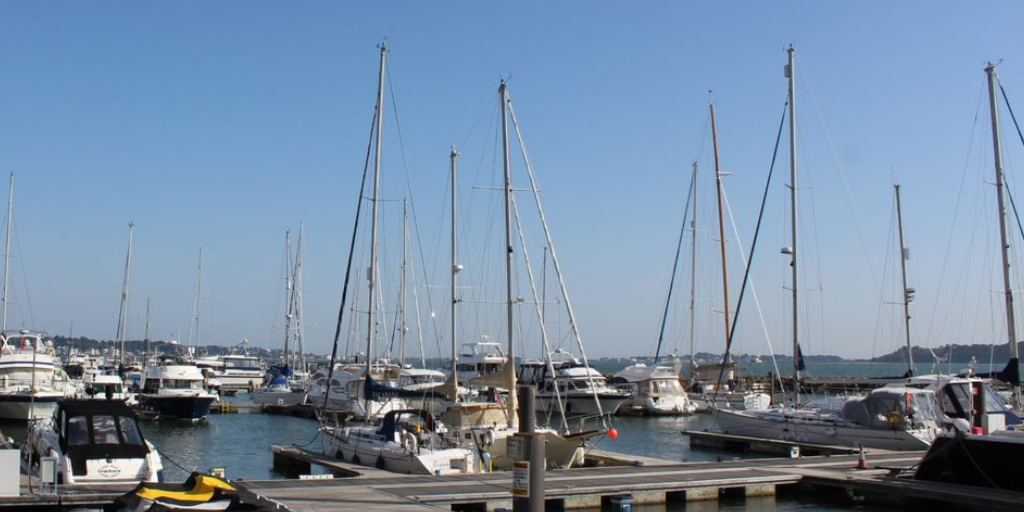 Poole town boasts excellent shopping facilities. This includes the Dolphin Shopping Centre and Kingland Crescent, which are both next to Poole Bus Station.
Whilst here, you have the chance to see a traditional working Quay, which is the gateway to the stunning harbour and islands.
It is a great place to view the many boats that come and go from the harbour. You could also hop on a harbour cruise, or catch a boat to the nearby Brownsea Island; famous for its red squirrels, wildlife and scouting.
Many of our buses come to Poole and stop at Poole Bus Station. These include, but are not limited to, the m1, m2, 3, 4, 8, 9, 40, 60, 70, X6, and X8.
For more information about Poole, please click here.
Bournemouth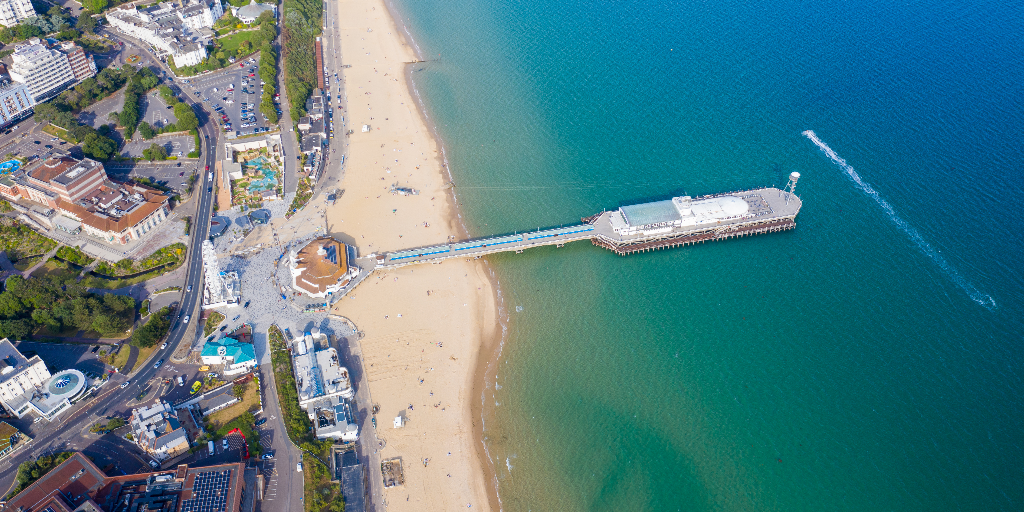 Ranked as having one of the best beaches in the UK, Bournemouth boasts a wonderful seaside experience.
Not only does it offer the perfect day out to take in the sun and enjoy a tasty ice cream, there's so much to do in the town centre!
Bournemouth also plays host to a great night out. With indoor mini golf and a choice of restaurants and bars, a night out in Bournemouth is perfect for couples and families!
Many of our buses stop in Bournemouth Square - in the centre of Bournemouth Town Centre. These include, but are not limited to, the m1, m2, 13, 50, 70, X1, X2, X3, and X6.
For more information about Bournemouth, please click here.
Christchurch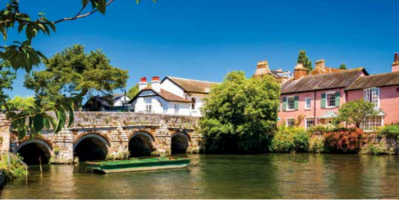 Can't decide between seaside or countryside, historic town or pretty harbour? Christchurch offers the perfect solution with a choice of beaches, nature reserves and heritage sites.
The historic Priory Church and Castle ruins help give a bygone charm to the bustling town centre. With a range of independent shops, high street stores and regular Monday markets, there is plenty on offer in this beautiful town.
You can catch the X1 or X2 from Bournemouth directly to Christchurch.
Ringwood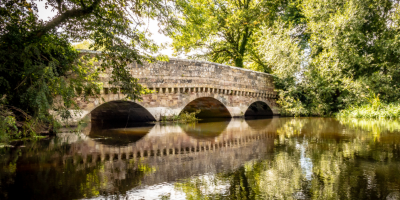 Ringwood is the western gateway to the New Forest.
It remains a delightful, unspoilt historic town with both quaint and modern shops, restaurants and cafes to enjoy.
From the town, wander down West Street to view the River Avon from the old three-arched stone bridge. Ringwood is well placed on the Avon Valley Path, a 34-mile walking route that takes you from Salisbury to Christchurch.
You can catch the X3 from Bournemouth or X6 from Poole directly to Ringwood.
Lymington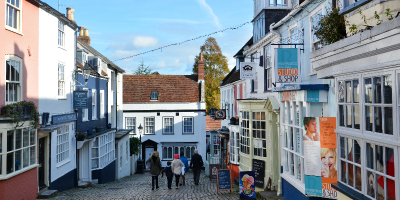 The Georgian market town of Lymington is set on the coast of the beautiful New Forest.
Known for its sailing history, there are two large marinas filled with fishing boats and yachts.
The High Street has several independent shops and designer boutiques, as well as a local market held each Saturday.
You can catch the X1 or X2 from Bournemouth directly to Lymington.
Salisbury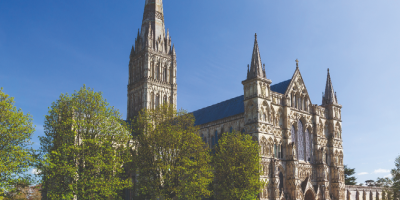 A must visit, Salisbury is a city full of ageless beauty and captivating history.
Salisbury Cathedral, a beautiful beacon, sits at the city's heart. The streets are also home to many shops, pubs, restaurants, and bars. A perfect day out in the county of Wiltshire.
Traditionally English with an independent spirit, the city's living heritage and lively culture rewards its visitors.
You can catch the X3 from Bournemouth directly to Salisbury.
Studland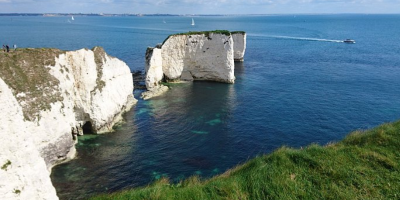 At Studland Bay, you can enjoy miles of unspoilt golden sands, take in the sea breeze, and explore the dunes and nature reserve.
Studland Village is full of history of smugglers, conjuring up images of the Famous Five stories written by Enid Blyton. Don't forget to head up the coastal path to the famous Old Harry Rocks.
You can catch the 50 from Bournemouth or Swanage directly to Studland.
For more information about Studland, please click here.
Swanage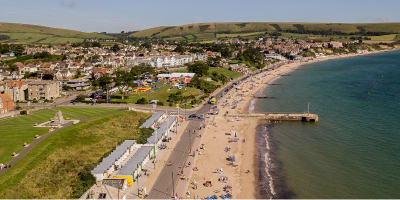 Swanage is a traditional seaside town, bursting with character and old fashioned charm.
Stroll along the old fashioned pier, watch Punch and Judy on the beach or relax in a deck chair as you take in the views.
As well as a town centre with unique curiosity shops, there is also a vintage steam railway. Swanage Steam Railway runs trips daily from April to October to Corfe Castle and Norden.
You can catch the 40 from Poole or 50 from Bournemouth directly to Swanage.
For more information about Swanage, please click here.
Wareham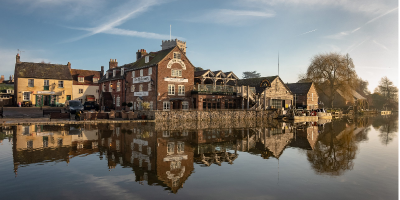 Wareham is a pretty riverside town. Here, you can enjoy a delicious meal at one of the eateries or go for a walk and surround yourself with rolling hills and beautiful views. You can even hire boats and paddleboards.
Discover all of Wareham's exciting history as you explore the busy town. There's even a market on Wareham Quay every Saturday with lots of food and treats.
You can catch the 30 from Swanage or the 40 from Poole or Swanage directly to Wareham.
For more information about Wareham, please click here.
Wimborne Minster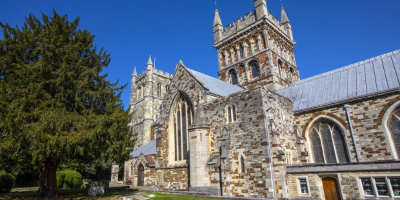 Looking for an English blend of history and hospitality? Then the beautiful, historic market town of Wimborne Minster is for you!
With its elegant Minster Church as well as history dating back to pre-Roman times, this makes it a picturesque town to visit. Wimborne also offers a quirky blend of charming independent boutiques and specialist shops.
You can catch the 13 from Bournemouth or 3 or 4 from Poole directly to Wimborne.
Blandford Forum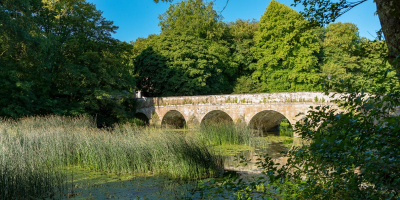 Located on the banks of the River Stour, Blandford Forum is the most complete, small Georgian town in England.
This town has stunning architecture, a charming parish church and wonderful marketplace. It is also home to one of Dorset's breweries – Hall & Woodhouse.
Surrounding the attractive marketplace is a variety of independent shops, boutiques and pubs.
You can catch the X8 from Poole directly to Blandford Forum.
Ferndown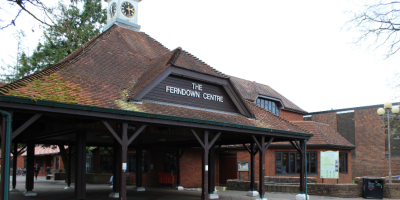 Ferndown has grown from a modest village on the heath into a thriving town.
Ferndown Community Centre is one of the town's main attractions, home of the Barrington Theatre in the main shopping centre at Penny's Walk.
There are also large areas of woodland and heathland around Ferndown including Holt Heath and Slop Bog with designated trails which are ideal for lovely walks.
You can catch the X6 from Poole or the 13 from Bournemouth directly to Ferndown.
Weymouth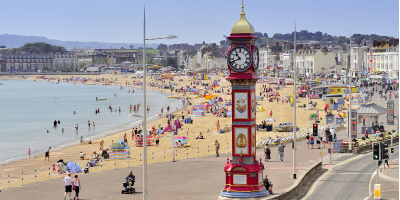 Blue Flag winning Weymouth Beach is consistently recognised as one of the top ten beach destinations in Europe and it's easy to see why. So why not grab your towel, a good book and head to Weymouth?!
With beautiful golden sands sprinkled with deckchairs, safe shallow waters, an action packed events programme and pretty harbourside, you certainly won't be disappointed.
You can catch the 30 from Swanage directly to Weymouth. Hop on the 40 from Poole or 50 from Bournemouth to get to Swanage.
For more information about Weymouth, please click here.
New Forest Tour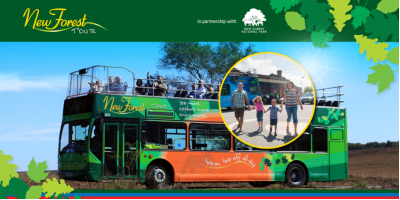 Enjoy outstanding views of the New Forest National Park - wandering ponies, picturesque villages and magical landscapes.
Hop on and off wherever you like and catch the next Tour, or switch between routes, all on the same ticket! Hear the stories of the people, places and animals of the New Forest on our audio commentary - with characters, sounds and music, bring the view to life.
Ride open-top through the treetops and experience the New Forest as you've never seen it before.
You can catch the X3 from Bournemouth or X6 from Poole directly to Ringwood, or the X1 or X2 from Bournemouth directly to Lymington, where you can start the tour. A separate ticket is required for the Tour, but free connecting travel is included in your tour ticket. Tickets can be bought on the morebus app.
Find out more about the New Forest Tour and its routes here.
The Stonehenge Tour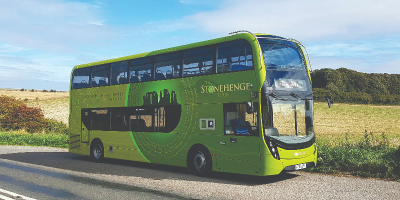 Uncover the mystery of the mythical stones at Stonehenge by hopping aboard The Stonehenge Tour.
With commentary in many different languages, the Tour offers a unique perspective into one of England's oldest cities. You can also take in the breathtaking sights of Old Sarum and Salisbury Cathedral.
They offer an all-in-one ticket which gives you the full bus tour with on board commentary, full entry to Stonehenge and its visitor center and Salisbury Cathedral or just pay for the bus tour and enjoy the ride through the Wiltshire landscape. This can be bought on their website, or through the Salisbury Reds bus app.
You can catch the X3 from Bournemouth directly to Salisbury to hop on the Stonehenge Tour.
Tower Park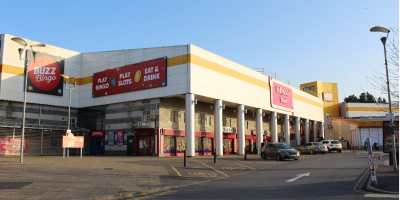 At Tower Park, there's a galaxy of entertainment awaiting you.
The leisure park is jam packed with activities for all the family to enjoy. From a multiplex Cinema and Tenpin bowling to a kids soft play area and a water park, there's enough to keep you busy whatever the weather.
There are also a variety of restaurants and eateries to fill those hungry tummies. There is also a Tesco, and it is a short walk to Home Bargains and B&M.
You can catch the 6 from Poole directly to Tower Park.
Castlepoint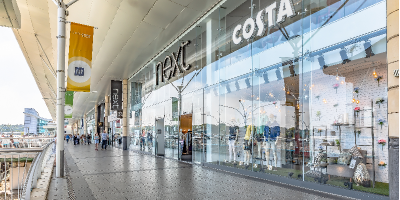 Castlepoint is the largest outdoor shopping park in the UK.
Their selection of stores ranges from New Look, H&M and River Island to Marks and Spencer, Waterstones and JD Sports. There are also a few dining options including Nandos, Starbucks and Five Guys.
You can catch the m1 from Bournemouth or Poole or the 14 and 15 from Poole directly to Castlepoint.
Poole Park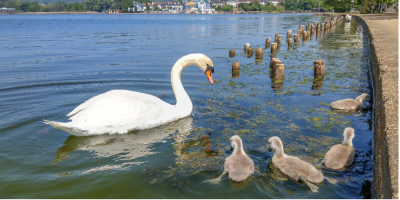 Looking for a place to relax? Poole Park is an ideal spot. Bordering Poole town's magnificent harbour, Poole Park features 110 acres of parkland, large play parks, a saltwater lagoon and beautiful lakes.
If you're feeling particularly adventurous, sign up to a beginners watersports session with Rockley Watersports. You can even hire a pedalo.
Many of our buses come to Poole and stop at Poole Bus Station. These include, but are not limited to, the m1, m2, 3, 4, 8, 9, 40, 60, 70, X6, and X8.
For more information about Poole Park, please click here.
Compton Acres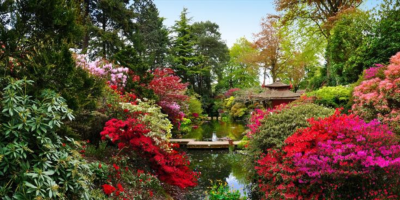 The bus stops right outside one of the finest gardens in Southern England. With over 10 acres of gardens, Compton Acres is home to a magnificent collection of trees, shrubs and herbaceous plants. The gardens of Compton Acres are laid out on a circular route, allowing visitors to discover each of the gardens in turn.
You can spend hours whiling away in over ten acres of horticultural heaven in a location that overlooks some of the finest views in the area. Then you can round off your visit in the charming tea rooms, gift shop and plant store.
You can catch the 70 from Bournemouth or Poole directly to Compton Acres.
Upton Country Park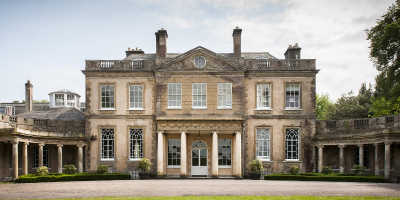 Upton Country Park is the home of Upton House, a grand Grade II* Georgian Mansion House. With 140 acres of parkland, shoreline and formal estate gardens, this is Poole's premier attraction.
Discover the wildlife along the shoreline and let the children have an adventure on the Woodland Play Trail. You can also find a quiet spot to admire the amazing horticulture and beautiful botanical Walled Garden.
You can catch the 8, 9, 10, or 40 from Poole directly to Upton Country Park.
Corfe Castle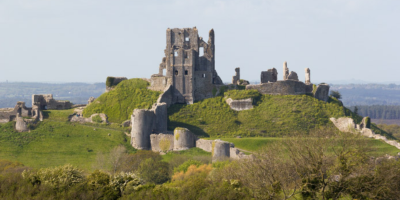 The fascinating ruins of Corfe Castle stand on a natural hill which guards the route through the Purbeck Hills.
You can see the breathtaking outline of Corfe Castle steeped high on the ramparts in Corfe. The village also offers a unique range of artisan shops, teahouses and two free museums. The historical role the castle played dates back to the time of William the Conqueror. The castle is now owned by the National Trust and admission charges apply.
You can catch the 30 from Swanage or the 40 from Poole or Swanage directly to Corfe Castle.
Farmer Palmer's Farm Park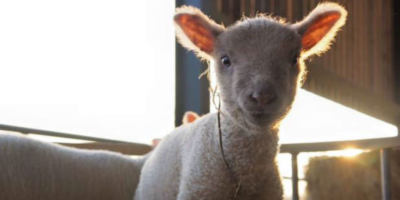 Farmer Palmer's Farm Park is an award winning family-run attraction near Poole, with the Palmer's having designed everything for children 8 years and under!
Whatever the weather, there are indoor and outdoor play areas to keep children busy, and animal experiences to delight everyone. This is a true family experience focused on your little VIP's. Take a trip on a fantastic, fun filled day out in the countryside!
You can catch the 10 from Poole or the 40 from Poole or Swanage directly to Farmer Palmer's.
Durdle Door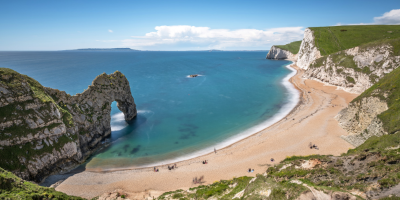 Durdle Door is a natural limestone arch, set upon a shingle beach, which is a spectacle to behold.
The arch was created when the sea pierced through the Portland limestone around 10,000 years ago. It is now one of Dorset's most photographed and iconic landmarks. It is part of the Jurassic Coast World Heritage Site and is an extremely popular beauty spot.
Access to the shingle beach is via a footpath and steps from the top of the hill – follow the signs from the bus stop.
You can catch the 30 from Swanage, Wool or Weymouth or the 31 from Wool directly to Durdle Door.
Lulworth Cove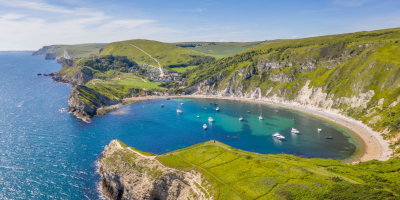 Lulworth Cove is a lovely spot of beauty and tranquility. The pebble beach and blue waters of Lulworth Cove make it an extremely popular destination.
It was formed approximately 10,000 years ago by the powers of the sea. With a charming place to stop for a bite to eat, Lulworth Cove is perfect for a relaxing walk along the coastline.
It is just a short walk to other famous landmarks along the coast including Durdle Door. The coast around Lulworth is a fantastic place to see blow holes, caves, arches and coves.
You can catch the 30 from Swanage, Wool or Weymouth or the 31 from Wool directly to Lulworth Cove.
Blue Pool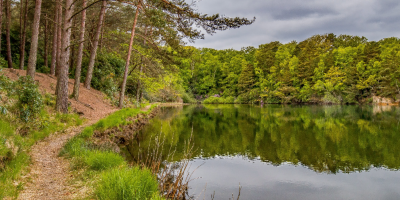 The Blue Pool Nature Reserve is a unique attraction, a true gem in the heart of the beautiful Isle of Purbeck.
This is your chance to escape the outside world and enjoy walks around a magical Pool famous for its ever-changing colours. Very fine clay in suspension in the water diffracts light in different ways, producing a spectrum of colour - sometimes green, sometimes turquoise.
The Pool is surrounded by 25 acres of heath, woodland and gorse interlaced with sandy paths that seem to take you to another world. The bus stops a short walk away from the Blue Pool (at Blue Pool Lane)
You can catch the 30 from Swanage or the 40 from Poole or Swanage directly to the Blue Pool.
Sandbanks Beach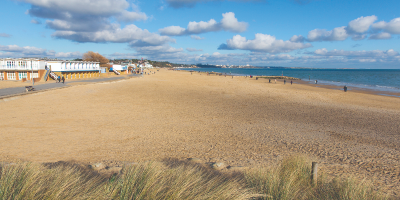 Sandbanks Beach is of the highest quality with fine golden sand and sparkling clean waters, perfect for a family day out at the seaside. The soft sand is ideal for playing in and kids (young and old!) will be able to build sandcastles galore!
Sandbanks boasts some great facilities with a large and challenging crazy-golf course situated behind the beach as well as mini golf course. There's also a children's play area with climbing, swings, sand diggers and sensory play area.
You can catch the 50 from Bournemouth or the 60 from Poole directly to Sandbanks Beach.
For more information about Sandbanks Beach, please click here.
You can find lots more great days out by bus on our Things To Do page.