The New Forest Tour returns in 2022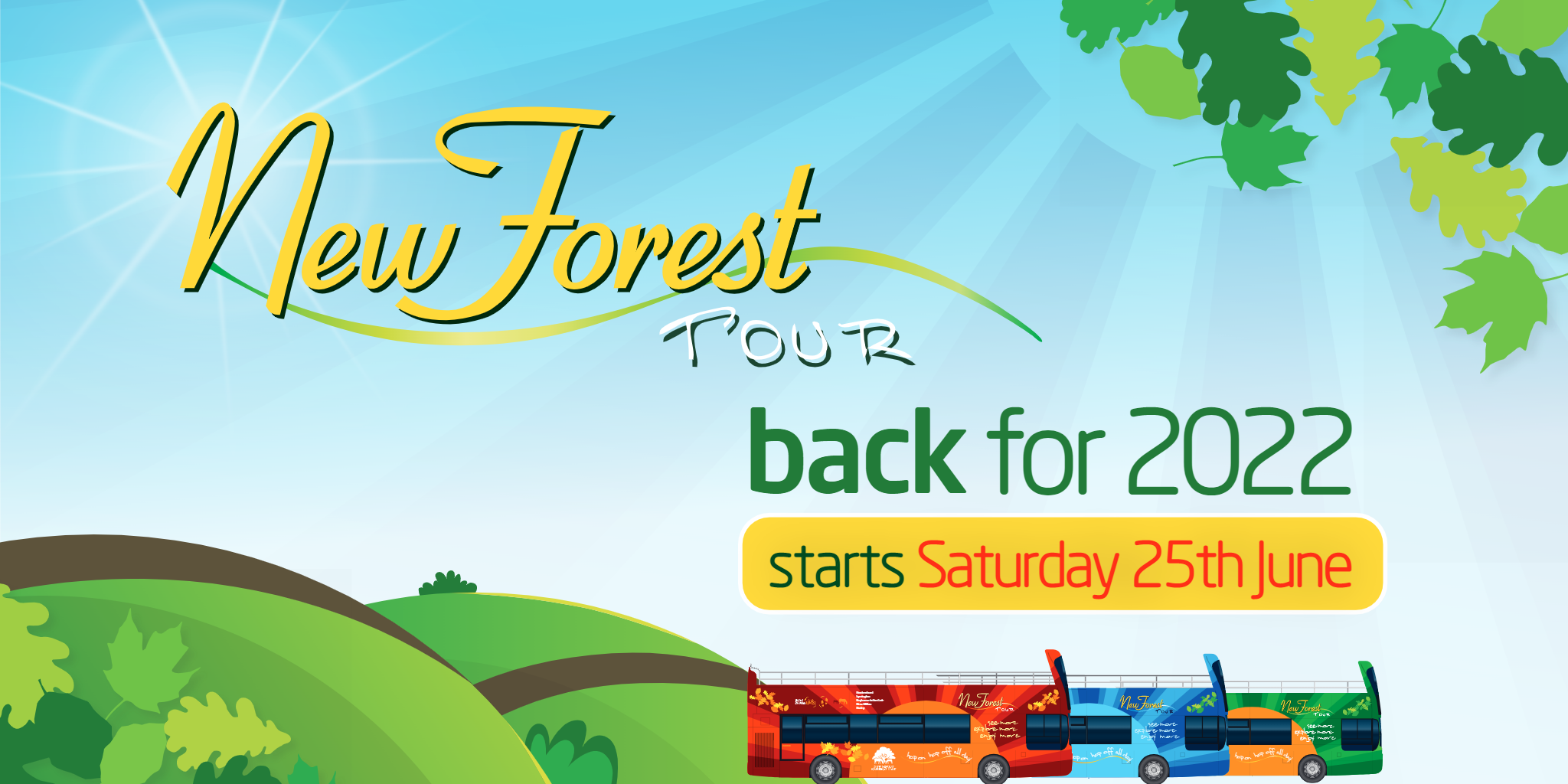 Visitors to the New Forest will soon have the chance to enjoy the very best views of the National Park thanks to the return of the popular New Forest Tour.
In partnership with the New Forest National Park Authority - our open-top tours help support the local economy and reduce traffic and carbon emissions and protect the National Park's fragile landscape.
From Saturday 25th June - Sunday 18th September, the open-top bus service provides you with a spectacular, panoramic perspective of the area's beautiful countryside and coast.
As well as outstanding views, the Tour is the easiest way to learn more about the Forest and how to care for it. You can sit back and enjoy an audio commentary about the area's culture and history, as well as discounts at local attractions.
The New Forest Tour is a key part of the Authority's aim to encourage more people to leave their cars at home and is kindly sponsored by local businesses. The Tour is easily accessible by train, stopping outside Brockenhurst train station, which is on the main south coast rail line, and also at Lymington and Ashurst. It also passes local cycle hire centres within the Forest, with each Tour able to carry up to four bikes, giving access to the area's country lanes and 100 miles of waymarked cycle tracks. With many stops located near camping and caravan sites, it enables their visitors to have car-free days across the Forest.
Tickets will be on sale soon and can be purchased online, in the morebus app, bluestar app or from the driver.
Visit the New Forest Tour website for more information about the routes