Tickets and Prices for The New Forest Tour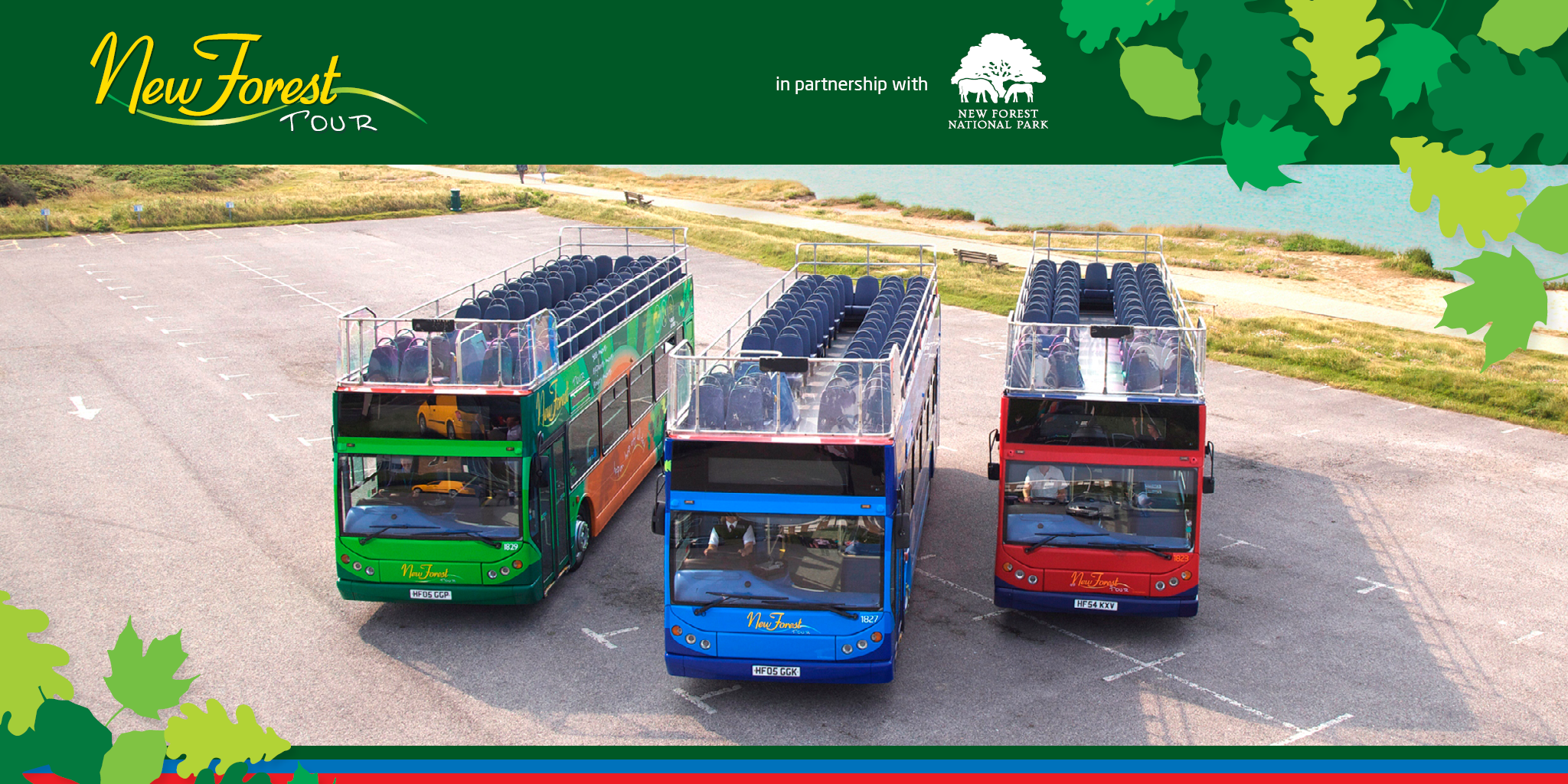 This season, our prices are simpler and our multi day tickets are valid throughout the whole of the 2022 season.
You can buy tickets here. Or you can buy them directly from the driver with cash or contactless (contactless limit is £50).
We offer tickets for one, two or five days. And you can use them at any time during the 2022 season. Our multi day offers good value and allows you to really experience the outstanding beauty of the National Park and give great value for money, allowing you to explore all of the hidden gems the tour unveils.
All of our tickets allow hop-on, hop-off access so you can get off and on any of the three routes as much as you like.
| | 1 day | 2 days | 5 days |
| --- | --- | --- | --- |
| Adult ticket (16+) | £18 | £24 | £36 |
| Child ticket (aged 5 to 15) | £10 | £13 | £20 |
| Concession* | £15 | £20 | £30 |
| Group (up to 5 people) | £45 | £60 | £90 |
* A concession is anyone aged 60 or over or a disabled person's bus pass holder
National concessionary bus passes are not permitted for travel on the New Forest Tour
Each Tour bus has space for up to 4 bicycles at one time.
Dogs and children under five are permitted to travel for free.
TICKET VENDORS
Tickets also available at several campsites, holiday parks, Ferny Crofts, Burley YHA, Foxlease and Upper Kingston Farm Cottages.
CONNECTING TRAVEL
In addition to being able to buy your ticket on-board a tour bus, you can also buy them on the morebus X1, morebus X2, morebus X3, morebus X6 and morebus 112 routes and Bluestar 6, Bluestar 8 and Bluestar 9. If you do this, you can then use your ticket for free on that bus to get to and from the tour!
Customers can also book their New Forest Tour tickets in Town Quay, Southampton (Hythe Ferry) and your ferry ride to and from the Tour is free.
MORE THAN JUST A TICKET!
Use your ticket to get discounts on the day at: