Praise from customers leads to a reward for our drivers
2 months ago Wed 11th Nov 2020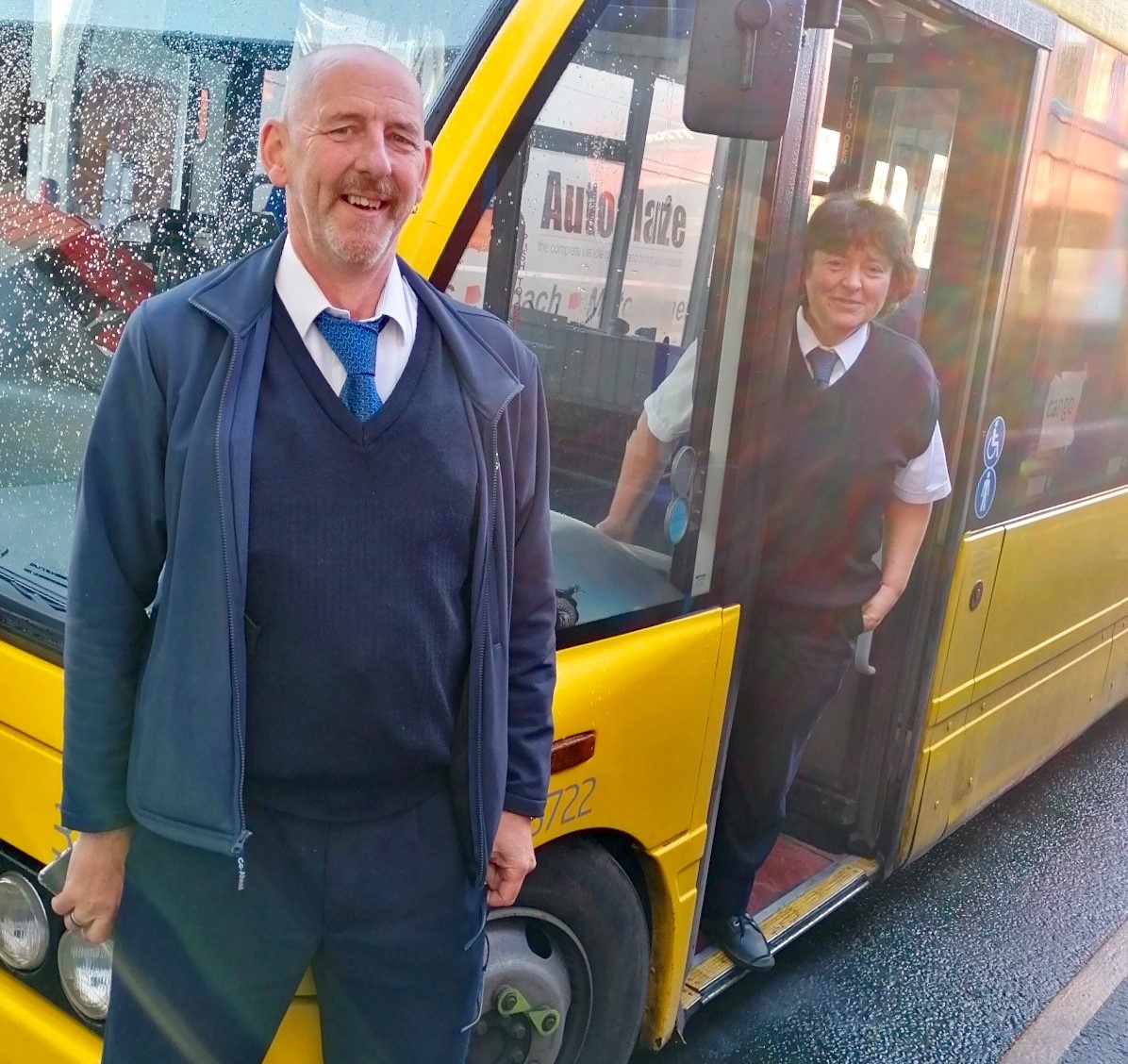 Two of our bus drivers have been praised for the service they provide as keyworkers to elderly customers in Hampshire.
Simon Rhodes and Dawn Griffiths were both nominated to receive Great British Breakaway stays, as part of Almarose Hotels' NHS 1000 Night Giveaway.
The pair drive on the 'Cango' community bus service, between New Milton and Lymington, which provides a lifeline for many of those who live in the area.
"These services are absolutely vital to those who may otherwise find it difficult to travel - with many of those using the Cango being those with concessionary passes," said general manager, David Heckles.
"Without it, many would be unable to go about their daily business. Even more than that, the bus service plays a key role in social inclusion here. Without the wonderful efforts of drivers like Simon and Dawn, a significant number of people would find it difficult to get out-and-about.
"We are now in a second lockdown, but our services are continuing to run here because we know local people still need to be able to travel for grocery shopping and so on. Now, more than ever, the friendly and helpful nature of our team of keyworkers can make a huge difference to the lives of our local customers.
"I would like to thank Dawn and Simon for everything they do. They thoroughly deserve to be spoiled with a couple of nights away, courtesy of Almarose Hotels, once we emerge from lockdown."