Blandford Road closure from 14th February
3 weeks ago Mon 8th Feb 2021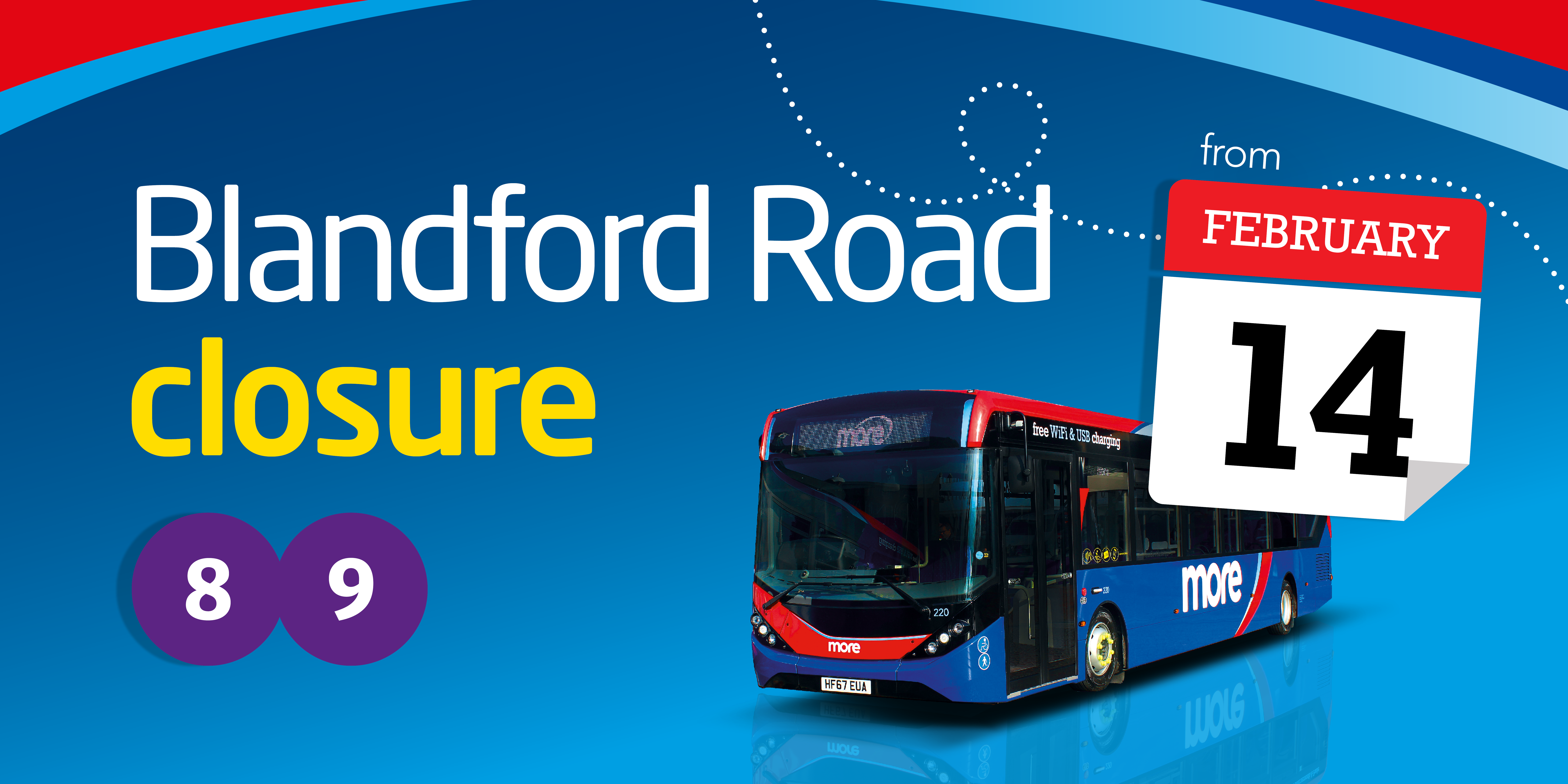 There will be a road closure to allow for essential bridge repairs on the Blandford Road rail arches, which will take place over three consecutive Sunday's as listed below.
14/02/21
21/02/21
28/02/21
The closure will affect Route 8 and 9, and will be in place on the above dates only between 0730 and 1600. During this time Route 8 and 9 will operate slightly differently.
For Turlin Moor, please board service 9 via Oakdale, Creekmoor and Upton
From Turlin Moor to Poole, please board service 8 via Oakdale, Creekmoor and Upton
For Travel to Hamworthy, please board service 8 which will service it's normal route up to Dawkins Road before becoming a service 9 from Hamworthy to Poole
Please note that Hamworthy Firestation bus stop will not be served during the road closure. Your nearest alternative stop is located at Hamworthy - Dawkins Road.
View Route 8 temporary timetable+
View Route 9 temporary timetable+
We apologise for any inconvenience caused.