Blandford Road closure from 2nd July
2 months ago Wed 23rd Jun 2021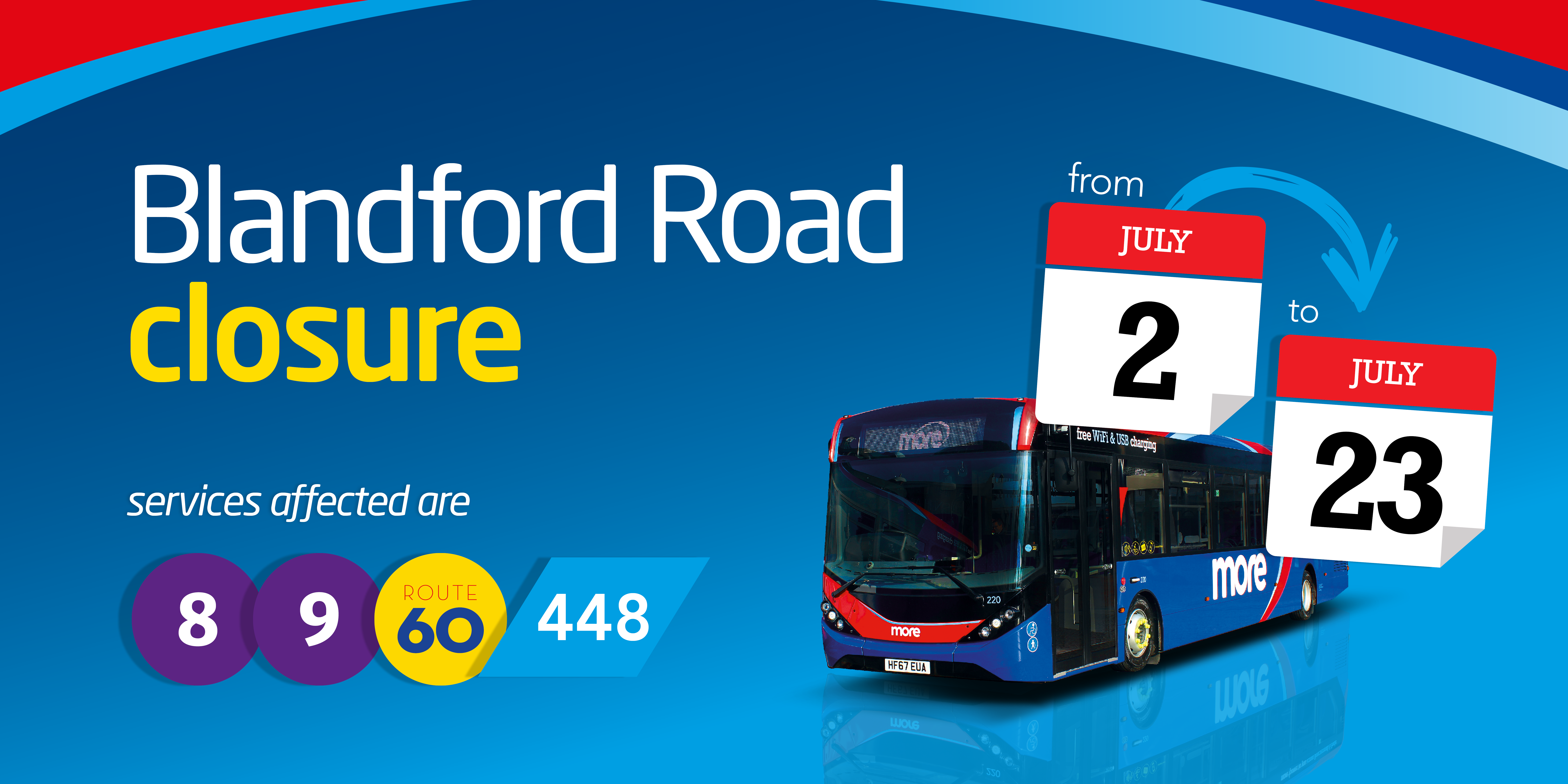 From Friday 2nd until Friday 23rd July, Blandford Road will close both ways between Rigler Road and Ashmore Avenue due to mains cable works by Scottish and Southern Electricity Networks. Services 8 / 9, 60, and 448 will be subject to some temporary revisions / changes during this closure. This means there will be some temporary changes to your bus route.
The information you need to follow to ensure you catch your bus in the right place is below:
Service 8 won't operate between Poole and Hamworthy Co-op, and service 9 won't operate between Hamworthy Red Lion and Poole.
Service 60 will operate to a revised timetable and will still serve all its usual stops apart from Carters Quay and Ivor Road which will be inaccessible, so will divert between New Orchard and Ashmore Avenue (Hamworthy Park) via Holes Bay Road and Upton Country Park.
Service 448 will divert from Carters Quay to Coles Avenue via Holes Bay Road and Blandford Road. and will be earlier picking up/later dropping off from Old Town as a result.
Please note: At certain times of day, our buses may reverse the loop around Coles Avenue and Lake Road in order to assist in time keeping. Our buses will pull over for customers and allow time for any passengers to cross the road and board, so please lookout for approaching buses during peak times of the day.
We apologise for any inconvenience to your travel during these works. Further changes to our services will be announced, as the road will only open one way from 24th July.