Blandford Road Closure: Phase 2 from 24th July
1 month ago Tue 20th Jul 2021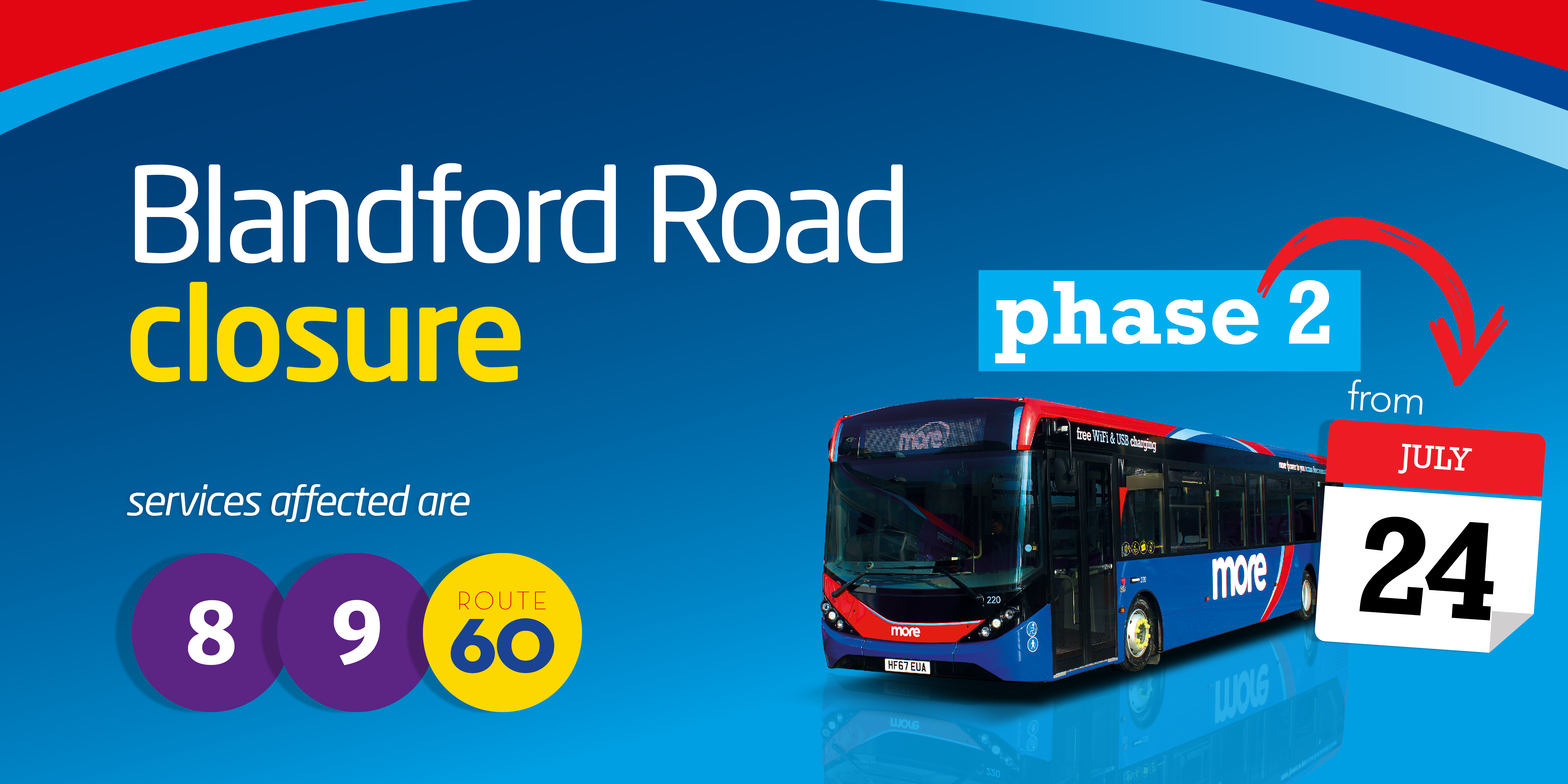 Due to ongoing mains cable works by Scottish and Southern Electricity Networks, Blandford Road roadworks are continuing for an estimated four more weeks.
The road will be open one way from Saturday 24th July, which will affect services 8, 9 and 60 towards Poole but buses from Poole will now be able to operate via the bridge as normal. Please see below some information on the temporary changes and service updates.
Service 9 won't operate between Hamworthy Co-op and Poole, but service 8 will now run as normal – the temporary 9X service will no longer be running.
Service 60 will operate to a revised timetable and will serve all its usual stops on journeys from Poole but will divert between New Orchard and Ashmore Avenue (Hamworthy Park) via Holes Bay Road and Upton Country Park on journeys towards Poole.
Please note: At certain times of day, our buses may reverse the loop around Coles Avenue and Lake Road in order to assist in time keeping. Our buses will pull over for customers and allow time for any passengers to cross the road and board, so please lookout for approaching buses during peak times of the day.
We apologise for any inconvenience to your travel during these works.