Bournemouth Air Festival is back for 2021!
1 month ago Mon 9th Aug 2021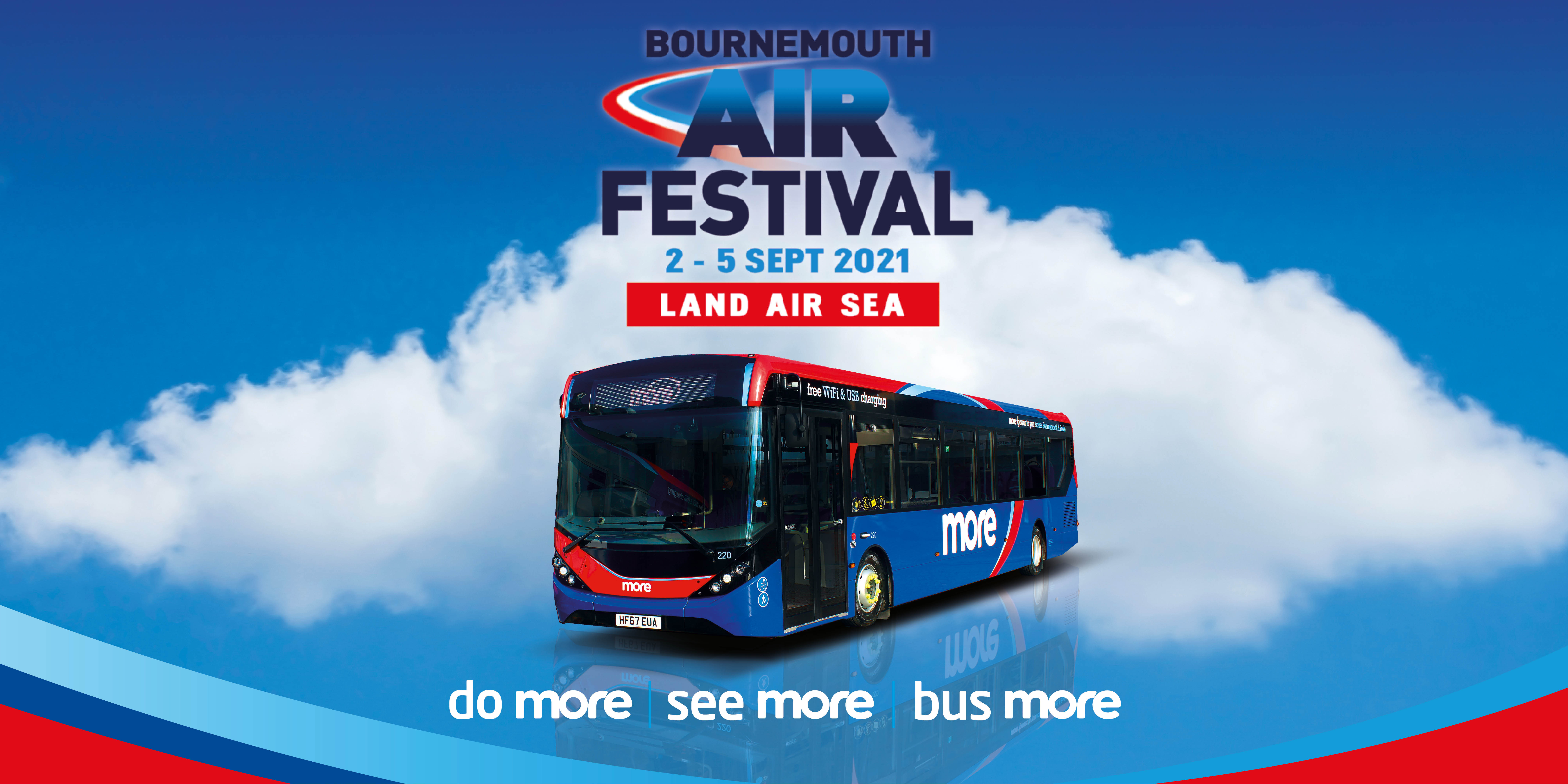 From Thursday 2nd to Sunday 5th September, the UK's biggest air festival returns. Be prepared for 4-days of action and entertainment in the air, on land and at sea! The famous Bournemouth Air Festival is taking place on the beach and town centre of Bournemouth and beyond.
The town of Bournemouth is heaving with people celebrating this fantastic weekend of fun and entertainment. Leave the car at home and catch the bus down to the action.
Our m1 and m2 buses run between Poole, Bournemouth, Castlepoint, Boscombe and Southbourne up to every 3 minutes throughout the day and tickets are available using our morebus app or through contactless payments.
What better way to enjoy the show then by getting down by bus? No need to worry about parking problems … we have you covered! Let us do the driving this summer!
You can catch one of our services from the following destinations to get you there -
Poole - m1, m2, 16, 17, and 70
Westbourne - m1, m2, 16, 20, and 50
Bournemouth Station - m1, 13, 17, 32, and 50
Southbourne - m2
Wimborne - 13
View all timetables.
Special fares
Good news! We have special fares on routes between Bournemouth Square and Bournemouth Railway Station/Interchange across the weekend.
Adult and Child Single - just £1
Adult Return - just £2
Child Return - just £1.50
Please note: these special fares are not available on the Breezer 50 or Breezer 70 services.
Route Alterations
13 - From Thursday 2nd September until Sunday 5th September, buses will terminate at Westover Road (stop WR3) and start their return journeys from the same place. Service 13 will not serve stop U in Gervis Place or stop HH opposite Bournemouth Pier.
Breezer 70 - From Tuesday 31st August, and continuing throughout the Air Festival until Sunday 5th September, the East Cliff will be closed to traffic so our Breezer 70 will start and finish in Bournemouth Square.