Bournemouth Foodbank receives boost from our Community Fund
3 weeks ago Mon 13th Nov 2023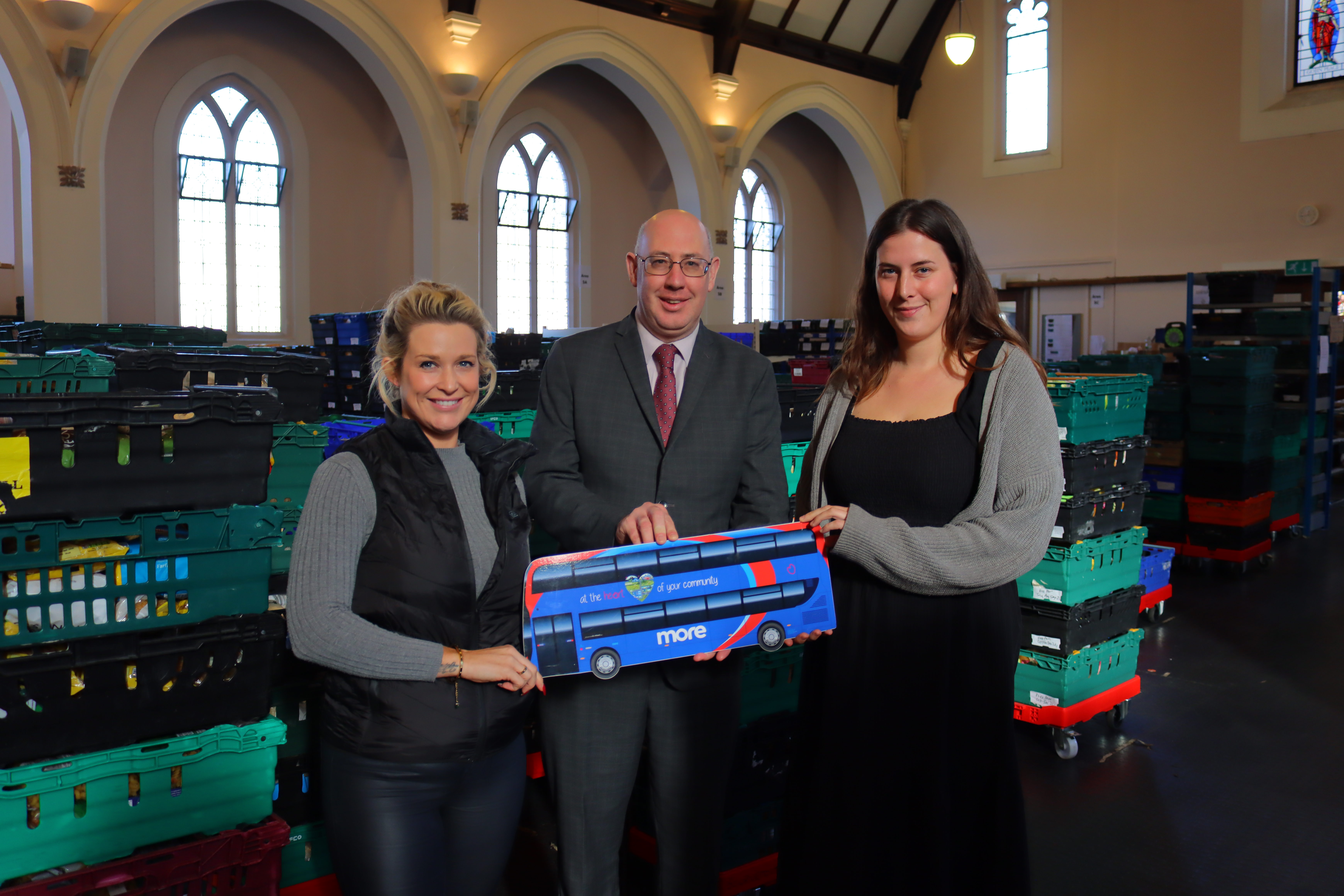 A charity dedicated to easing hunger and poverty in Bournemouth has received a boost this month - thanks to a donation from our Community Fund.
Bournemouth Foodbank (BFB), based in Boscombe, provides emergency food to those experiencing the impact of limited finances, rising costs, hunger and poverty. Working with many local civic, statutory, charitable and health organisations who issue referral vouchers, BFB provides three days' food parcels and essential toiletries.
Now the charity has been chosen as a recipient of our community fund, which donates to organisations improving the quality of life of those living in the region.
"This is our pledge to support people living in the areas we serve with our bus network," said Morebus general manager, Richard Wade.
"We're determined to build close relationships with local charities, organisations and clubs - and the Bournemouth Foodbank is carrying out vital work in our area. It is a truly worthy cause. Without the help the charity provides, many local people will go hungry. We are pleased to be playing a small part in not allowing that to happen."
Deborah Coombes, BFB project director, added: "BFB has substantial ongoing costs which must be covered, plus the issue of donations drying up in autumn and winter, due to the cost of living crisis.
"Last year BFB had to use its funds to buy food to continue providing emergency food parcels for those in need - and we anticipate a similar situation in winter 2023. We are grateful for Morebus' donation, which will be put to very good use."
For more information about Bournemouth Foodbank, please visit: bournemouth.foodbank.org.uk
Keep an eye out for their upcoming crowdfunding campaign for the winter, launching soon - any support is greatly appreciated and could provide vital support for someone in a stage of crisis.
Our Community Fund is open for applications twice a year in March and September. Visit our Community Fund page for more information.