Local Neighbourhood Watch receives Community Fund support
1 month ago Mon 23rd May 2022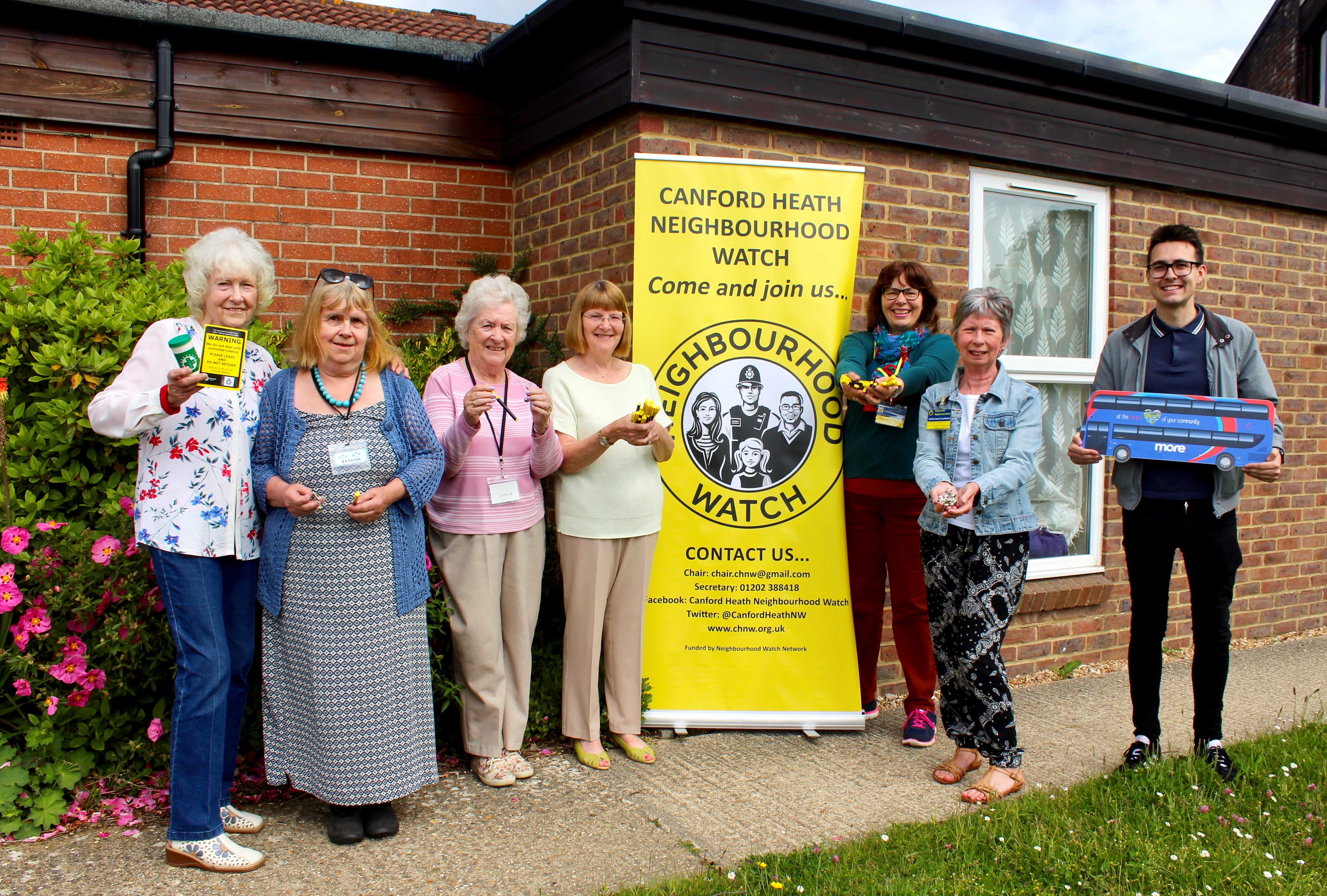 We are lending our support to Canford Heath Neighbourhood Watch - an important local initiative aimed at reducing crime and making the area a safer place for residents and visitors.
We are particularly keen to highlight the work the group carries out within the community to help the elderly and the vulnerable.
Canford Heath is a popular residential area, and the Neighbourhood Watch team works very hard to help make it a safe and pleasant place to live.
The morebus Community Fund offers local good causes support through funding or complementary travel. The Canford Heath Neighbourhood Watch applied for our help, and we were delighted to provide them with money to put towards some property marking pens and anti-theft purse bells.
We hope these items will assist in protecting more vulnerable members of the community and allow them to feel safer. We're delighted to be supporting such a worthy cause.
Monique Munroe, from Canford Heath Neighbourhood Watch, said: "We were thrilled to receive the funding and on behalf of the future recipients of the bells and pens we would like to thank Morebus for its generosity. These may be simple, small items, but we feel they will make a big difference to all the residents who receive them."