Take the bus this World Car Free Day
1 month ago Thu 17th Sep 2020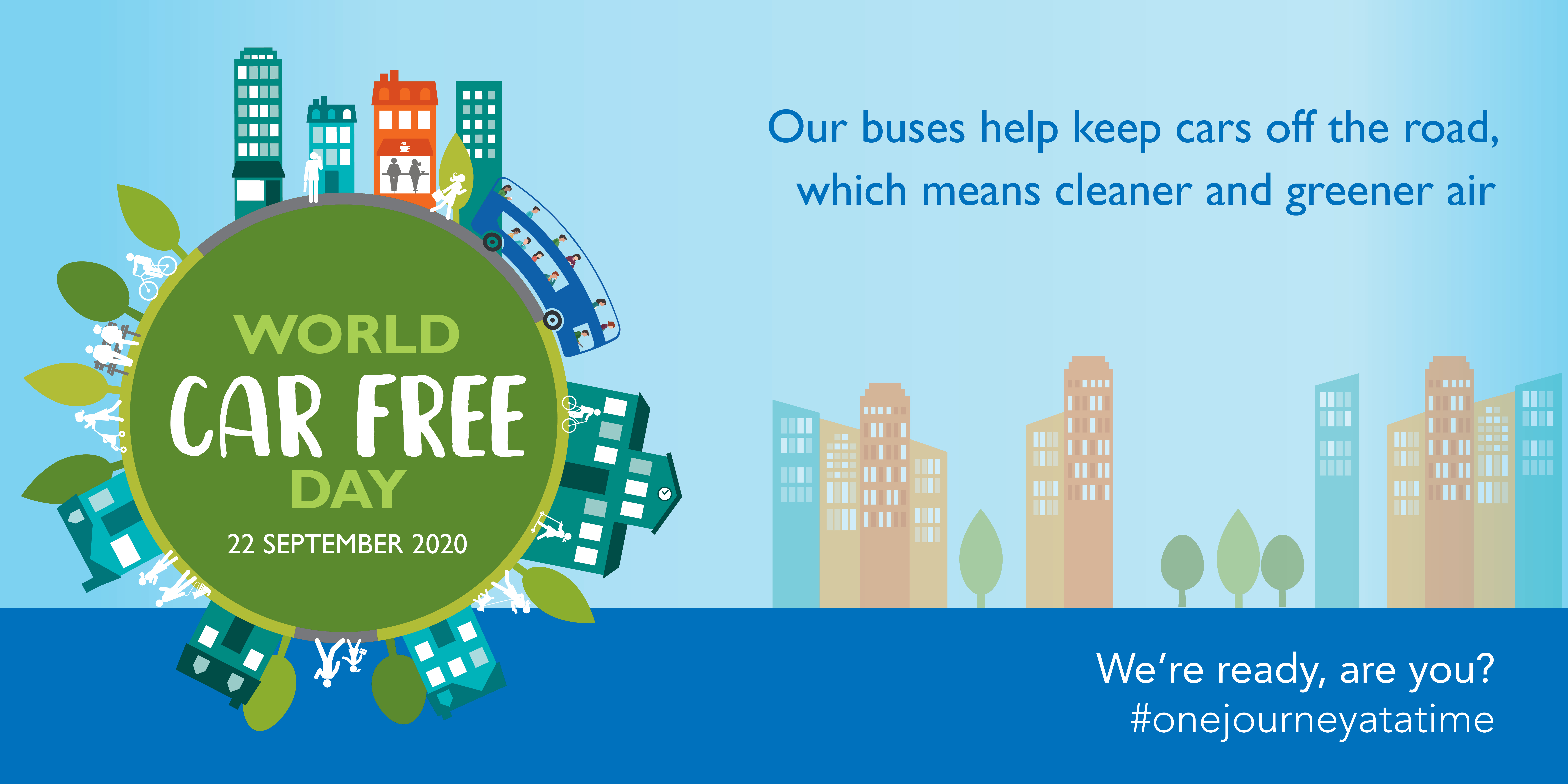 We're celebrating World Car Free Day on Tuesday 22nd September, with an aim to reduce the number of cars on the road, taking you from A to B on our clean and safe buses.
Celebrated on 22nd September, World Car Free Day is a global event encouraging the population to give up their cars for a day and explore more sustainable ways to travel. Why not try the bus? If you like it, we hope you'll consider swapping your car for the bus just a couple of days a month to make a difference to your carbon footprint.
There are so many great benefits of catching the bus with us:
Help fill a double decker and take many cars off the road
Ease congestion by leaving your car at home
Increase your daily steps on route to your bus stop
Enjoy free time for you as you travel
Take the stress out of your daily commute
Save on parking
Pay the quick way - all our buses accept contactless
Catching the bus just a month could really reduce your carbon footprint – why not try our journey planner to see how much you could save?
Help to combat loneliness by chatting to your fellow passengers
In addition to these benefits, fewer cars on the road reduces demand for unsightly grey car parks on every corner, making way for new community spaces, parks and gardens. Swapping your car for the bus also saves money annually on fuel, car tax, insurance and ever increasing parking charges.
Leaving your car on the drive can also have an impact on your mental state. Swapping to a more holistic means of travel like walking, cycling or riding the bus can help to free up your headspace and give you the time you need to start your day or unwind – whether that's listening to music, getting ahead on your emails or simply taking time to admire the view.
We look forward to welcoming you on board.