Discounted Christmas Group Dayrider
6 months ago Wed 17th Nov 2021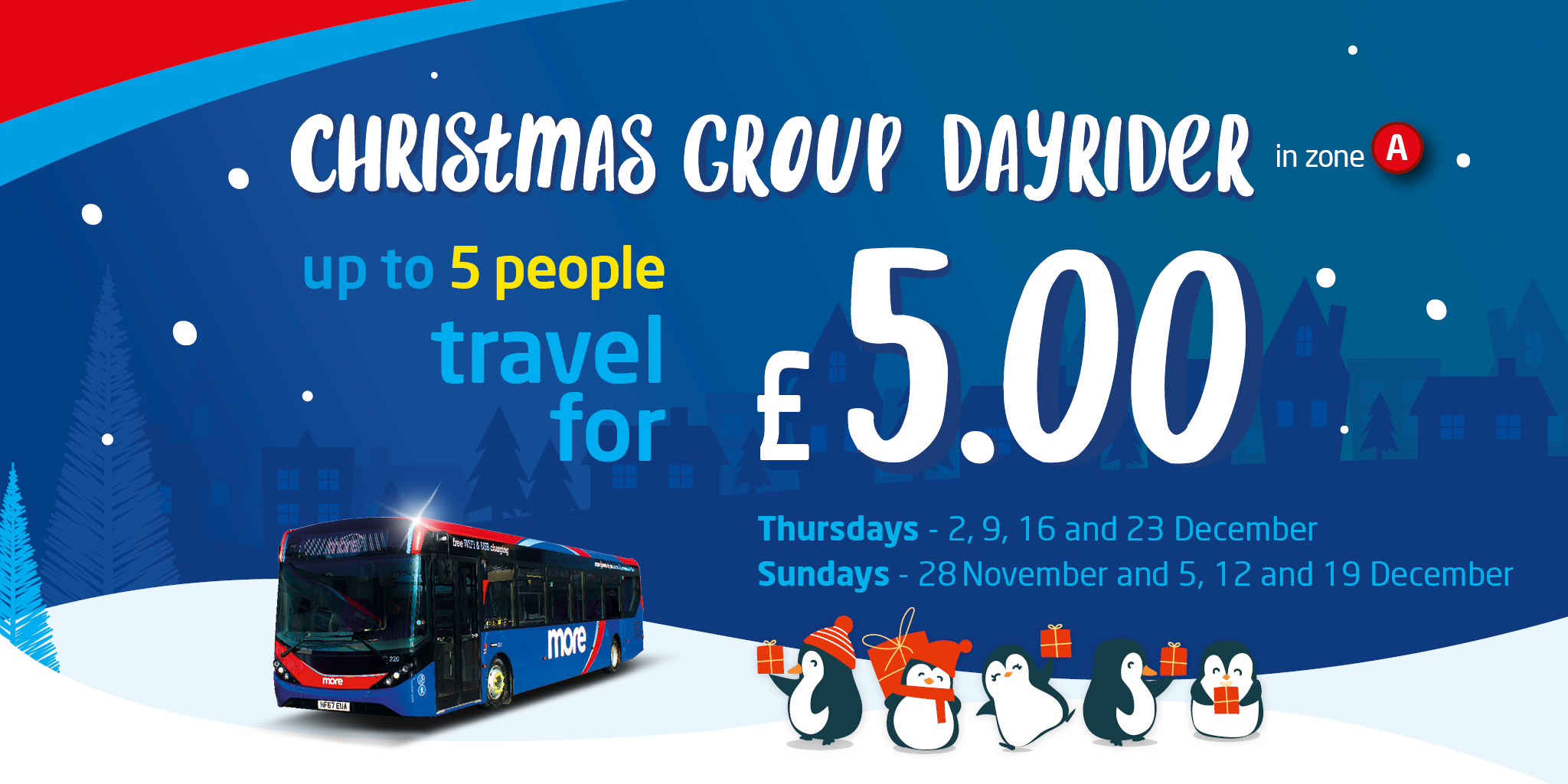 The festive season is nearly upon us, and we are offering a special ticket for those wishing to do some late night shopping in the lead up to Christmas.
On the days where you can shop for longer, we are offering a Christmas Group Dayrider - at £5.00 for a Zone A group ticket (for up to five people) which will be available from the driver and on the app. This offer will be available from 5:30pm on Thursday 2nd, 9th, 16th, and 23rd December and all day on Sunday 28th November and 5th, 12th, and 19th December.
For many, the excitement of an expedition into town for Christmas gifts or for an evening of fun and merriment is somewhat dampened by the challenge of searching for somewhere to park.
We're here to take those worries away. Why think about where you're going to leave your car, when you can hop on the bus into town - with M1 and M2 services between Bournemouth and Poole running up to every three minutes. Taking the bus is an excellent way to help ease congestion at this very busy time of year - with each of our vehicles having the potential to take many cars off the road.
This is an excellent time to take advantage of our reduced price Christmas Group Dayrider and think bus for your Christmas shopping or nights out.
If you are planning a trip in to Bournemouth or Poole for your late night shopping don't forget to use our journey planner or app to find out what bus to catch, and even find out how much CO2 you're saving by letting us do the driving for you.