Take the bus on Clean Air Day; 8th October
1 month ago Mon 28th Sep 2020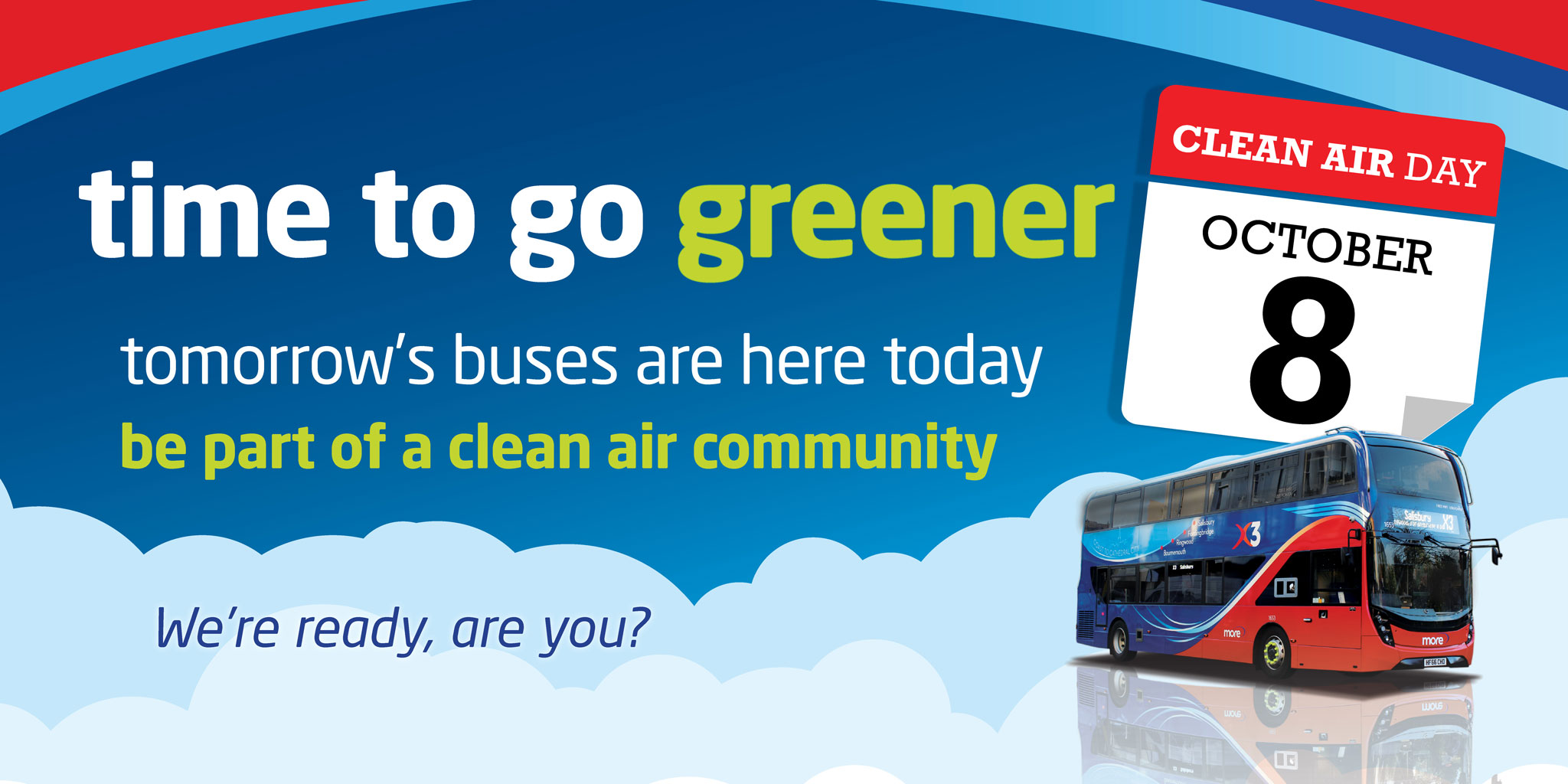 We are marking Clean Air Day - Thursday 8th October - by urging people in Bournemouth and Poole to leave their cars at home and travel by sustainable transport instead.
"We are committed to helping improve the quality of air we breathe in the region, and we have been working on this in a number of ways over recent years - including investing in a new fleet of greener vehicles," said Nikki Honer, head of communications.
"Buses have the potential to take many cars off the road - even with current on-board social distancing measures in place.
"And there are potential health benefits too. Beyond the bus journey itself, a relatively overlooked aspect of public transport commuting is the 'first and last miles' - that is the four daily journeys that people make to-and-from their homes and workplaces. This provides the ideal opportunity to integrate a good amount of physical activity into their daily lives.
"Our website makes planning a journey really simple and will even show passengers how many steps they would take to walk to a bus stop, which bus route to take and how long they will be on the bus, then the amount of steps they will need to take to get to their final destination. It will even calculate how much Co2 they would save compared to driving.
"Bus travel has changed beyond recognition over recent years, and those who haven't travelled with us recently will be amazed at the enhancements we've made.
"Our new buses have more comfortable seating, USB charging points for smartphone and tablet users, accept mobile phone payments, as well as contactless and they sport the very latest Euro 6 low emissions engines. And now we have reinstated our services to pre-Covid levels, so those travelling with us can be assured our buses are safe, frequent and reliable."