Community Fund boost for local charity providing horticultural therapy to improve mental wellbeing
2 months ago Mon 8th Nov 2021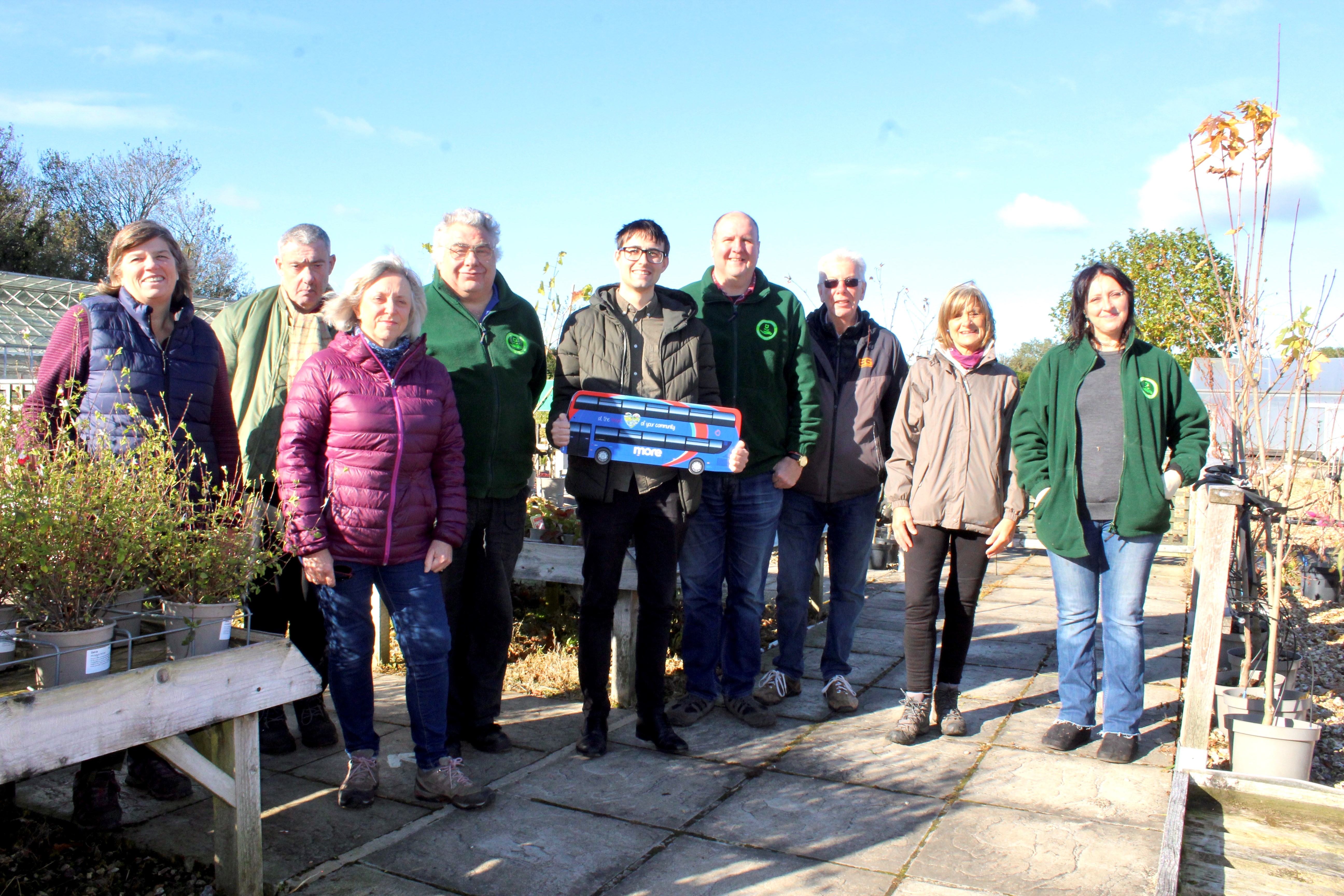 We are happy to give our support to Cherry Tree Nursery, a charity which offers community, purpose and hope for people with mental illness, whom the charity calls 'Volunteers', by the use of therapeutic horticulture.
Cherry Tree Nursery applied for our Community Fund, and has received a donation to help pay for its Volunteers' travel, and for other vital aspects of the charity's operation.
Part of the Sheltered Work Opportunities Project, Cherry Tree Nursery is a vital local resource, created to provide a loving community for people who often feel frightened, lonely, and isolated.
This is very important to us, because we feel strongly about tackling loneliness within our local community. Volunteers at Cherry Tree Nursery benefit from a non-threatening environment, where they can receive support from staff and gain strength through developing friendships with each other.
We are pleased that our donation of £250 will help fund their travel expenses, making it easier for them to benefit from everything this excellent project has to offer.
Set up to address an identified need for meaningful occupation in a supportive and pressure-free environment, for adults with mental illness, Cherry Tree Nursery also aims to reduce stigma and discrimination by increasing public awareness of mental illness.
Tish Borrowman from Cherry Tree Nursery, added: "We believe therapeutic horticulture can help to restore wellbeing, and give purpose to people's lives. It is heartwarming that local companies like Morebus are showing their support to our initiative. The donation they have provided will be put to very good use here. Our Volunteers will benefit greatly from this support."
Cherry Tree Nursery offers a wide range of quality plants and accessories for sale and their shop is open Tuesday to Sunday from 10am to 3pm.
Our Community Fund is open to applicants in March and September.