David Grantins named among top bus drivers by Go South Coast
1 month ago Tue 17th May 2022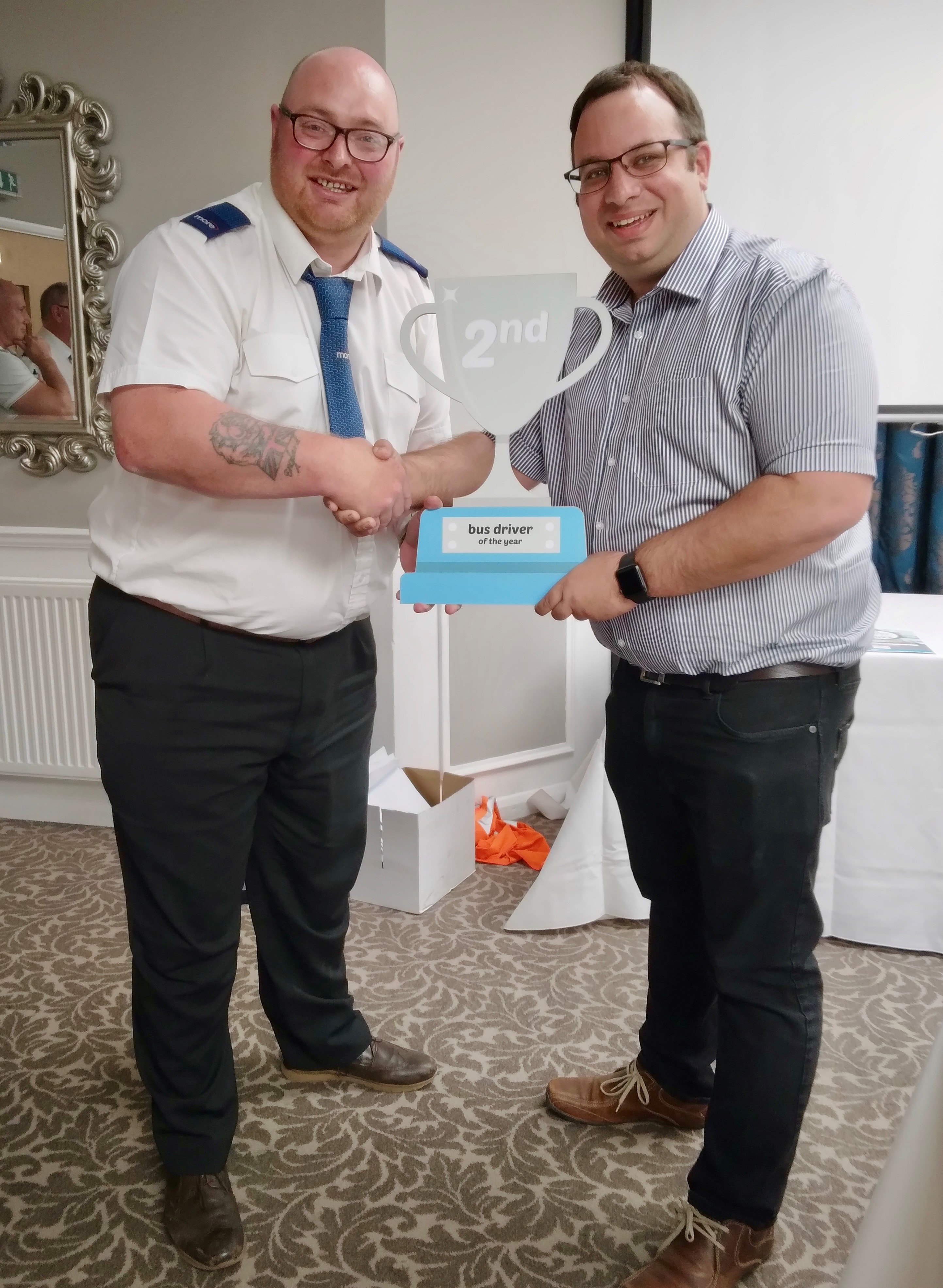 One of our bus drivers, David Grantins, is celebrating this week, after being named among the top drivers within Go South Coast, the parent company of morebus.
David, from Poole, competed against colleagues from sister operators across the south - including the cream of the crop from Salisbury Reds, Bluestar in Southampton, Swindon's Bus Company, and Southern Vectis on the Isle of Wight.
Placing David second, judges based their decision on a range of criteria - including drivers' professionalism at work and stand out skills during manoeuvres at a special event in Salisbury.
"We are very proud of our drivers across all Go South Coast operators, so the top two of this annual award have to be very special," said Operations Director of Go South Coast, David Lee-Kong.
"I'm very happy for David. He placed higher than just one other Go South Coast driver in this difficult competition, and that is a wonderful achievement."
David has held his PCV licence for seven years, having previously worked with National Express among either operators, and says he is delighted by his new accolade. "We are blessed with many great drivers across the company, and this was a really challenging competition," he said.
"I'm very pleased to have been given this recognition. I'm definitely planning to go one better and work towards the top spot next time."
The top five Go South Coast drivers will be put forward to take part in the national Bus Driver of the Year final, due to take place in Blackpool in October this year.