Extra Buses for Wimborne Folk Festival
3 weeks ago Tue 7th Jun 2022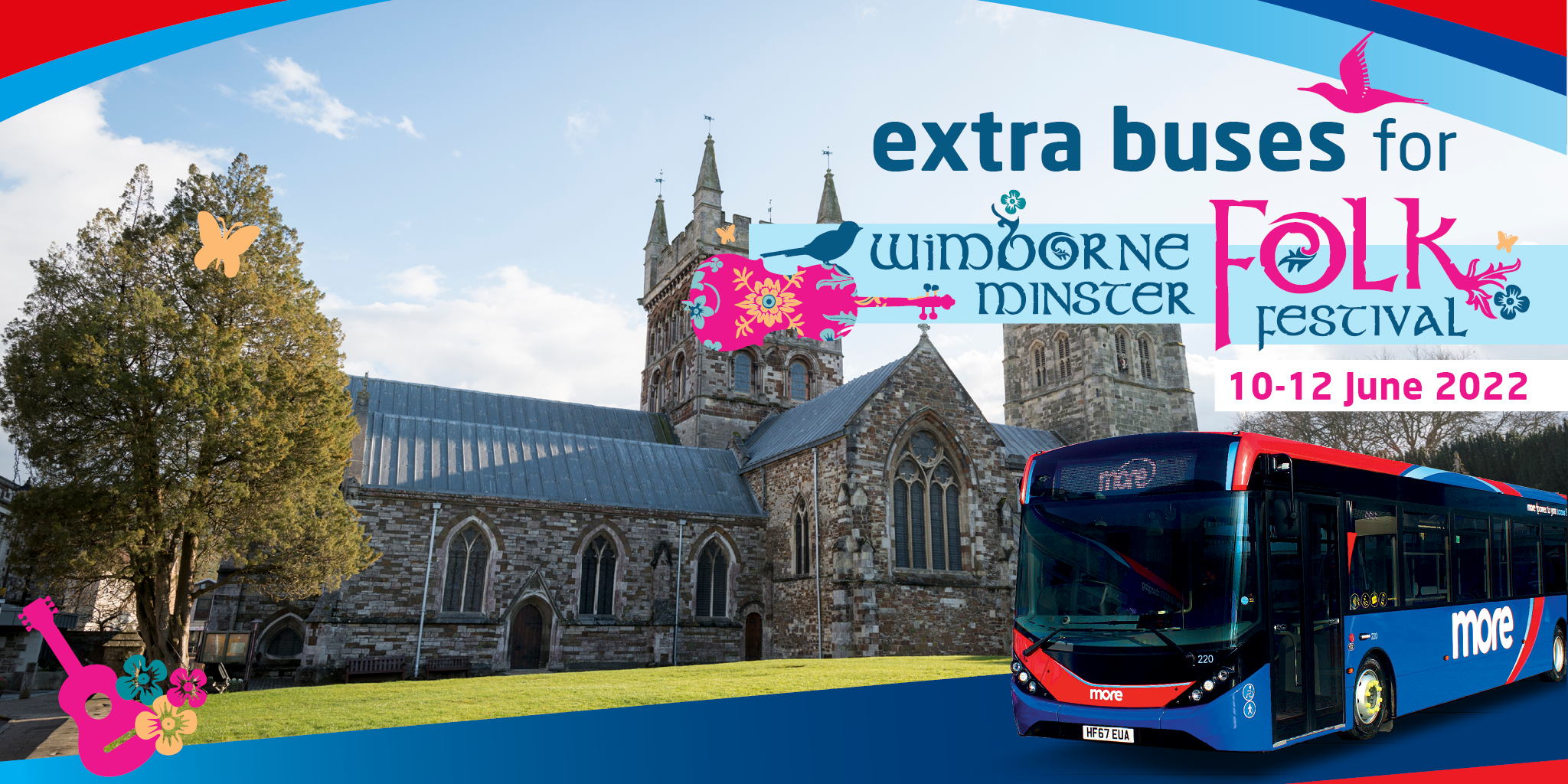 This weekend, it is Wimborne Folk Festival's 40th Birthday! The popular annual celebration of all things folk will see music, dancing, comedy, workshops and more take place across town. With over 25 venues, there's something for everyone — so come and explore everything Wimborne Folk Festival has to offer!
Tickets can be purchased from the Festival Information Stand in the Square.
On Saturday night, we are running some extra buses from Wimborne, so that you can get back to Bournemouth and Poole. We are running one additional bus on the 4, leaving Wimborne at 00:25, and two additional 13 buses, with two buses leaving Wimborne at 23:20 and another at 00:25.
You can hop on the 3, 3x or 4 from Poole, or the 13 from Bournemouth, to get to Wimborne. Think Bus for this special event, and use the Journey Planner on our website or app to find your way there.