Extra bus seats on board for our customers
1 month ago Thu 6th Aug 2020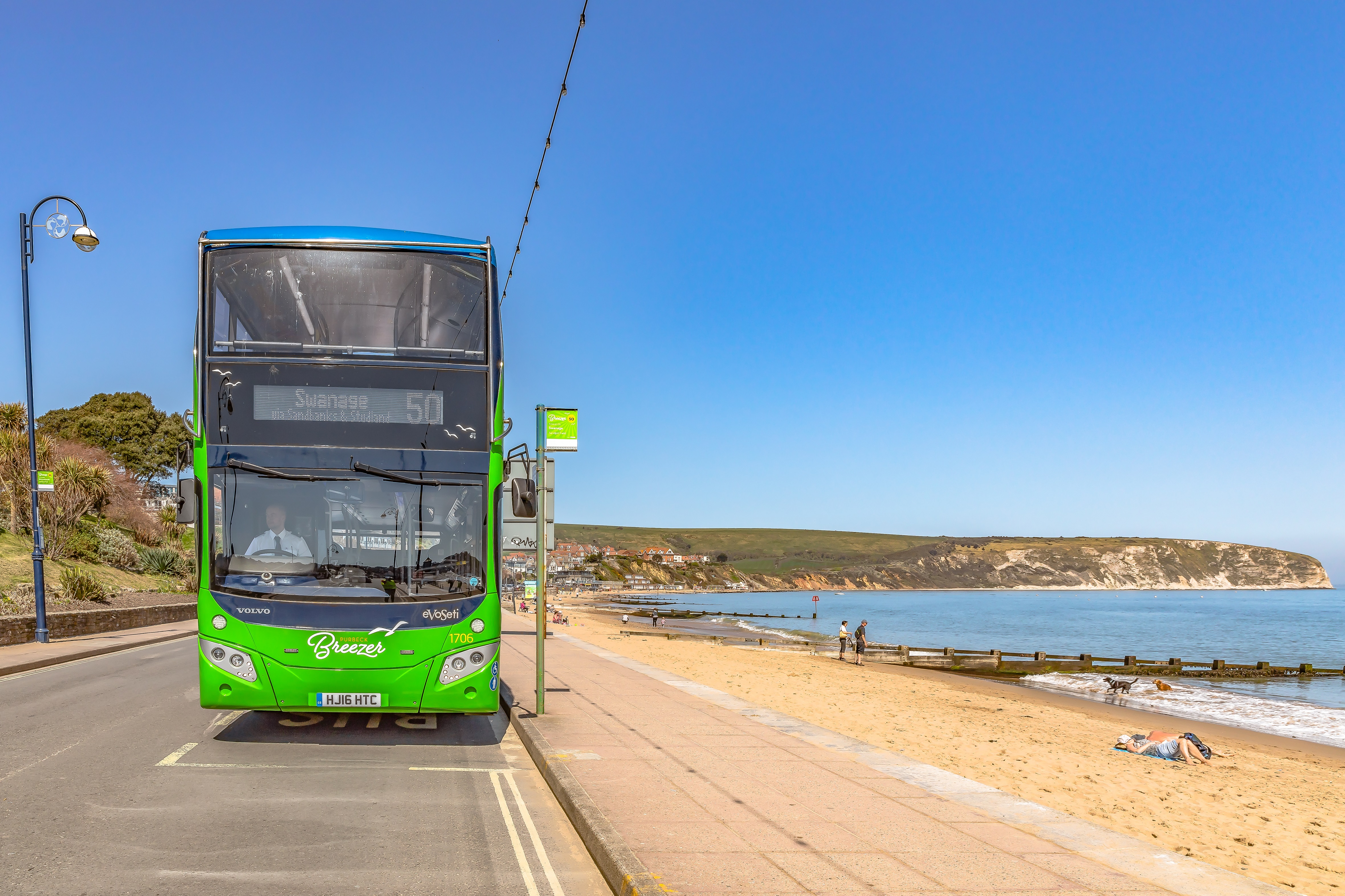 From Friday 7th August, we have extra buses on the Purbeck Breezer 50 - Bournemouth to Swanage - service, to accommodate an influx of customers wishing to take in the route's spectacular views.
"We'll be adding extra buses to operate the 9.50am, 10.20am and 10.50am journeys from Bournemouth Station - just to help ensure nobody gets left behind," said our operations manager, Richard Wade.
"There is still plenty of summer left to enjoy, and this part of Dorset is hugely popular among local people and visitors alike. This is a very important period for our tourism industry, and we want to do we can to support businesses and locations along this route - by ensuring people can travel on the Purbeck Breezer if they want to.
"It's a wonderful opportunity to leave your car at home and take in the sights and sounds of our breathtaking coast and countryside.
"Our plan is to use three extra buses to follow the existing buses at those times throughout the whole of August - and we'll also use them for return journeys at times when demand is highest."
In addition to this, we are also adding extra buses to the m2 - Poole to Boscombe via Bournemouth - service.
"With more commuters expected along this route, we're pleased to be adding extra buses between 6am and 7pm from this Friday," added Richard. "This means more seats to accommodate those heading back to work.
"This is an exciting time for us as a local operator. We are delighted to be welcoming a growing number of passengers on-board - and we are expecting further demand as we head through the rest of summer and into September."
If you are visiting from further afield, please ensure you plan ahead to enjoy summer safely. Please check the timetables online before you travel. You can also use our handy journey planning tool, which will help plan your journey from A to B!
As always, please remember to adhere to government advice when travelling. Don't forget your face covering which is compulsory, unless you are exempt on medical grounds by law. To keep our drivers safe, please consider paying by contactless and our clickit2ride mobile app where you can instead of cash.