New Forest Tour Green route - things to see and do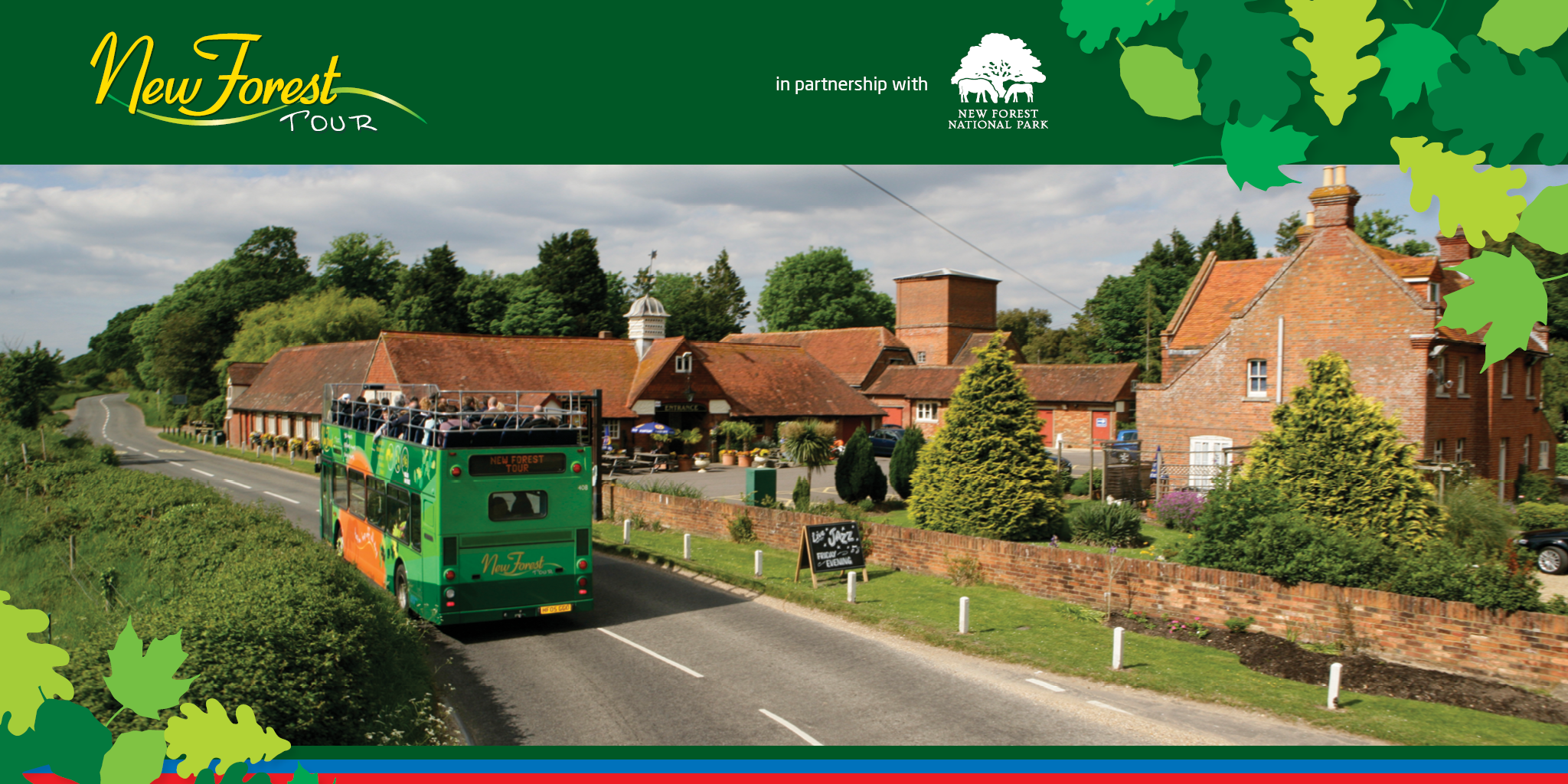 Highlights of the Green Route include:
Lyndhurst
Lyndhurst is often referred to as the 'capital' of the New Forest. The Court of Verderers has been held here since medieval times – making it the longest-running court in the country – controlling the number of ponies which can graze in the Forest. Right beside the Tour stop is the New Forest Visitor Centre (free entry) – with museum, gallery, information centre, and shop – a good place to plan your New Forest adventure. Hire bikes from The Woods Cyclery
Brockenhurst
Brockenhurst sits right in the heart of the Forest, so it's a great place to hop off the Tour to hire a bike and try out one of the many off-road cycle routes into the Forest. Cyclexperience operates cycle hire and is based by the rail station (across the footbridge from the New Forest Tour stop).
Lymington
The historic market town of Lymington, with its charming cobbled streets and old buildings, is a great place for a spot of shopping or a meal out. Its location at the mouth of the Lymington River has resulted in a colourful history of smuggling, shipbuilding, and sailing. Watch fishing boats and yachts coming and going from the Quay.
Beaulieu
The picturesque 7000-acre estate and village of Beaulieu is home to the National Motor Museum (20% off) with one of the world's greatest car collections, including the legendary Bluebird. You can also wander through the peaceful ruins of Beaulieu Abbey and the splendour of Palace House, seat of the Montagu family.
An easy walk or cycle away along the Beaulieu River is the historic hamlet of Buckler's Hard, where they built the ships for Nelson's navy.
Exbury Gardens
Stretching across 200 acres of woodland, Exbury Gardens are home to an extraordinary collection of plants and trees from all over the world, as well as the narrow gauge Exbury Steam Railway. Enjoy colourful summer blooms, shady riverside walks and delightful picnic spots.
Hythe Ferry
Next stop is the waterside village of Hythe, where you can stroll the promenade and ride on the world's oldest pier train. Take a trip across to Southampton on Hythe Ferry (20% off) and back to get up close to the liners and cruise ships and hop on the next Tour.
Then we head back toward Lyndhurst, across vast heather heaths past the remote Beaulieu Road station, where pony sales are still held five time a year.
Approximate duration is 2 hours. View the timetable.