Proud partner of Lighthouse Poole's Happy Ever After
1 month ago Tue 24th Nov 2020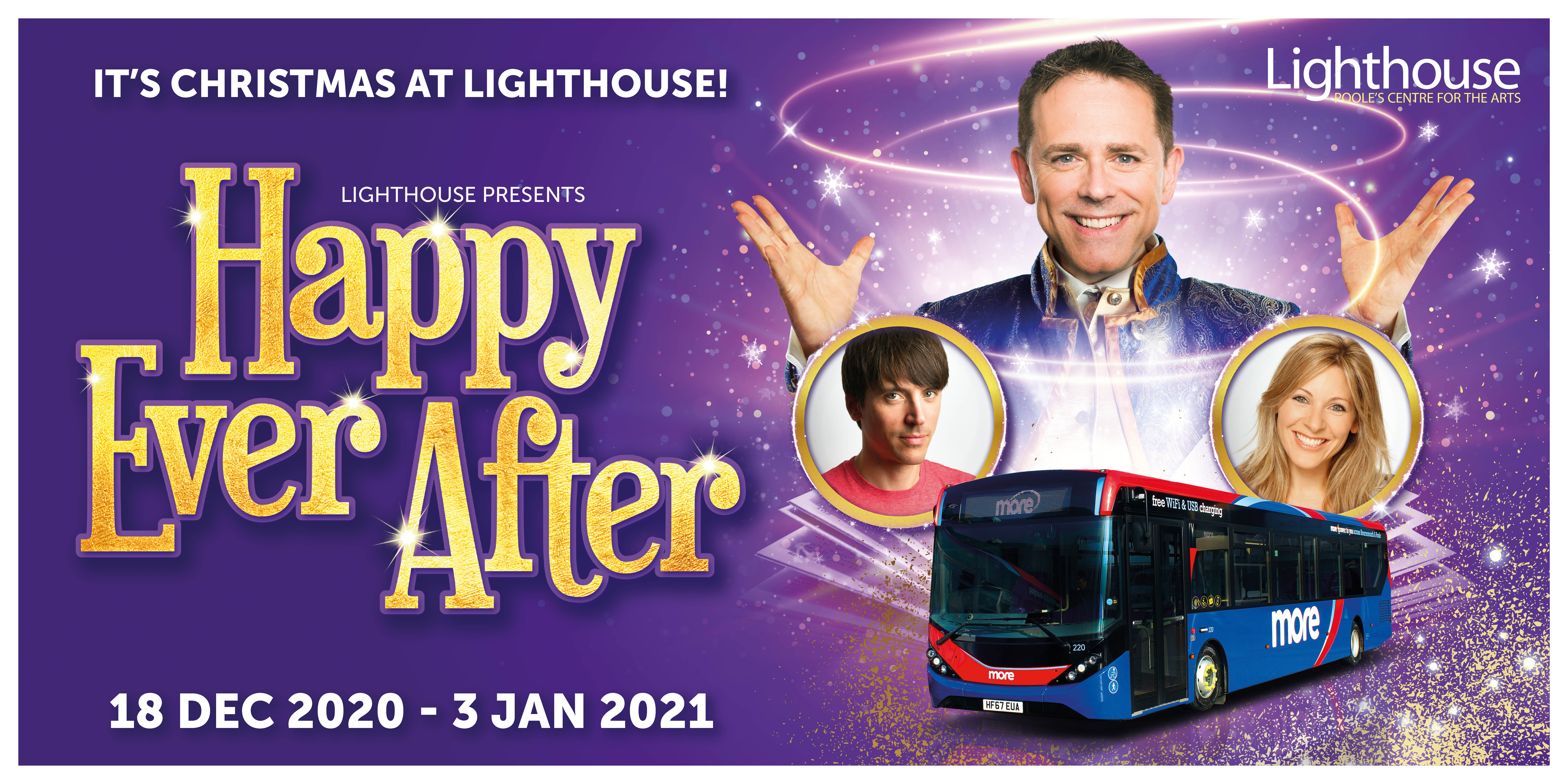 We have teamed up with Lighthouse, Poole's Centre for the Arts, to help provide some much-needed festive spirit this December.
With people across the region enduring a difficult year, we are keen to ensure as many as possible are able to immerse themselves in some make-believe holiday fun.
"We have a long tradition of working with Lighthouse to help bring some festive cheer to Poole, and this year it's even more important to ensure the show must go on," said our Assistant Marketing Manager, Joe Quinlan.
CBeebies favourite, Chris Jarvis, is to direct and star in Happy Ever After - an hour-long show packed with song and laughter in which favourite pantomime and storybook characters help Cinderella get to her next ball. It promises to be a Christmas treat for all the family.
"Chris Jarvis has written a wonderful story, which features an array of well-known characters," added Joe. "And we understand that many people will be celebrating Christmas on a shoestring this year, so we want to give them an extra treat to enjoy.
"That's why we're contributing to this year's show. This is a double bonus because, not only will Cinderella go to the ball aboard our special on-stage bus, but people living in-and-around Poole will pay very little to revel in this wonderful spectacle.
"As an established member of this community, we want to do our bit for the local economy this Christmas - and we hope people enjoy what promises to be a thoroughly enjoyable experience here."
Happy Ever After runs from Friday 18th December until Sunday 3rd January and reveals what really happens to famous panto and storybook characters after their traditional stories end. The show will also star CBBC presenters Naomi Wilkinson and Ed Petrie.
Elspeth McBain, chief executive of Lighthouse, Poole's Centre for the Arts, added: "Lighthouse is delighted to be working with Morebus again, who are supporting our very special family Christmas show. It's a great privilege to be at the heart of this community and, with the help of Morebus, we're looking forward to a time when our audiences can come to the theatre - and when we can all live happy ever after."
Find out more, and buy tickets for Happy Ever After here.
Don't forget that you can plan your journey online with us too!