Bournemouth Interchange Bus Stop Repairs from 4th - 21st April
1 month ago Fri 1st Apr 2022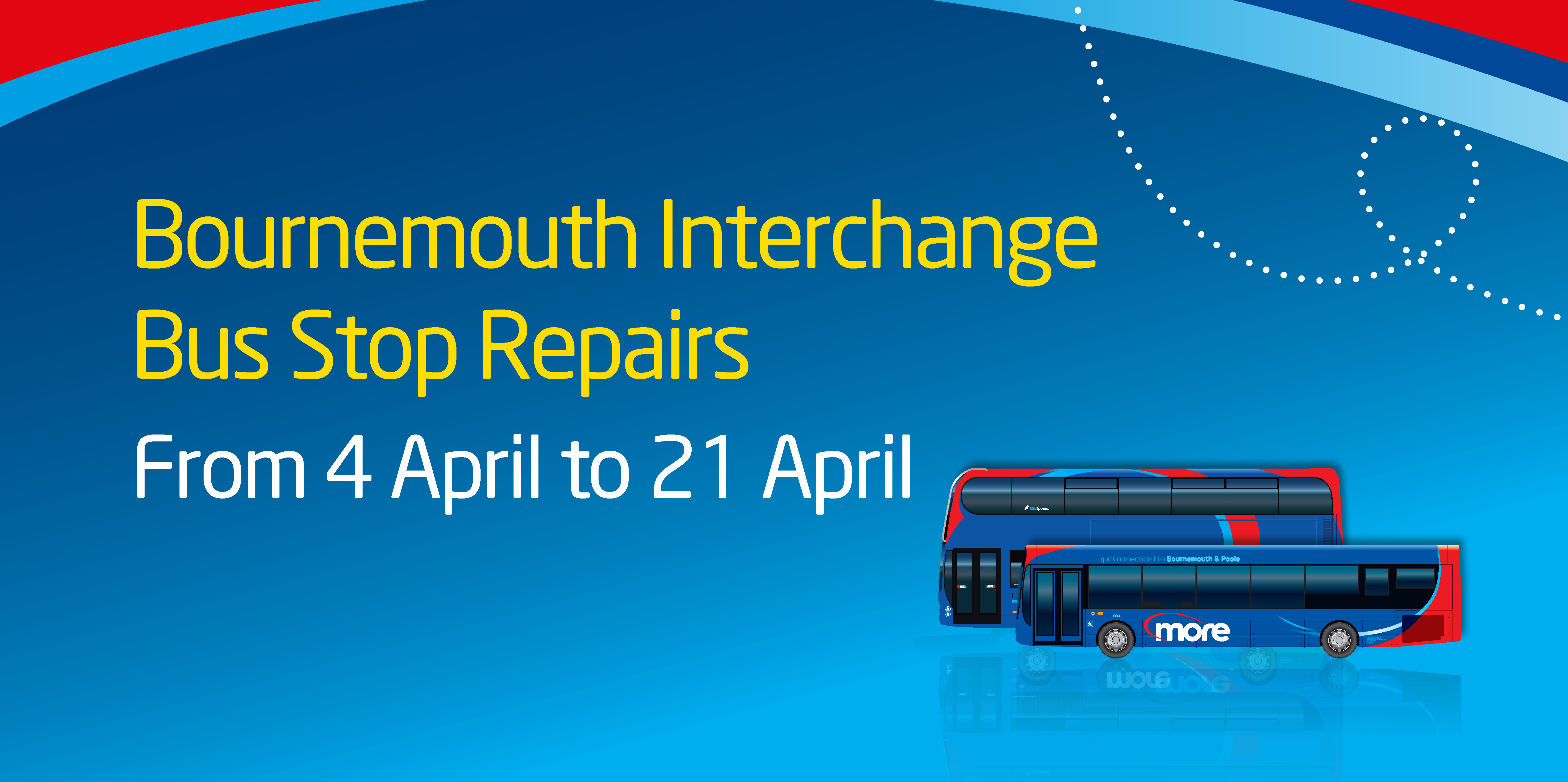 From Monday 4th April, work begins on the bus stops at Bournemouth Travel Interchange. Therefore, the M1, 13, 17 and 32 will stop in the Coach Station until the works are completed. This is required due to the drainage channel and road surface beginning to break up.
The work will be in phases:
Phase 1 (Stand 1 closed): Monday 4th to Thursday 7th April
Service affected - 13
Our 13 service will serve Stand 2 whilst Stand 1 is being worked on.
Phase 2 (Stands 2 - 3 closed): Saturday 9th to Thursday 14th April
Services affected - M1, 17, 32
From Saturday 9th April, the 13 will revert back to Stand 1, but all other services that serve Stands 2-4 will stop in the Coach Station on the stands that will be numbered from 2-4.
Please Note: Between phases 2/3 our 17 and 32 services will resume serving Stands 1 and 2. So, from first bus on Friday 15th April (Good Friday) to last bus on Monday 18th April (Easter Monday).
Phase 3 (Stands 1 - 4 closed): Tuesday 19th to Thursday 21st April
Services affected - M1, 13, 17, 32
From Tuesday 19th April, all services will use the numbered stands in the Coach Station to allow for complete resurfacing of all four stands. We intend to return to serving all the usual four stands either by Friday 22nd April.
We apologise for any inconvenience caused to your travels.