Mannings Heath Road Closure from Monday 25th - Friday 29th April
1 month ago Tue 19th Apr 2022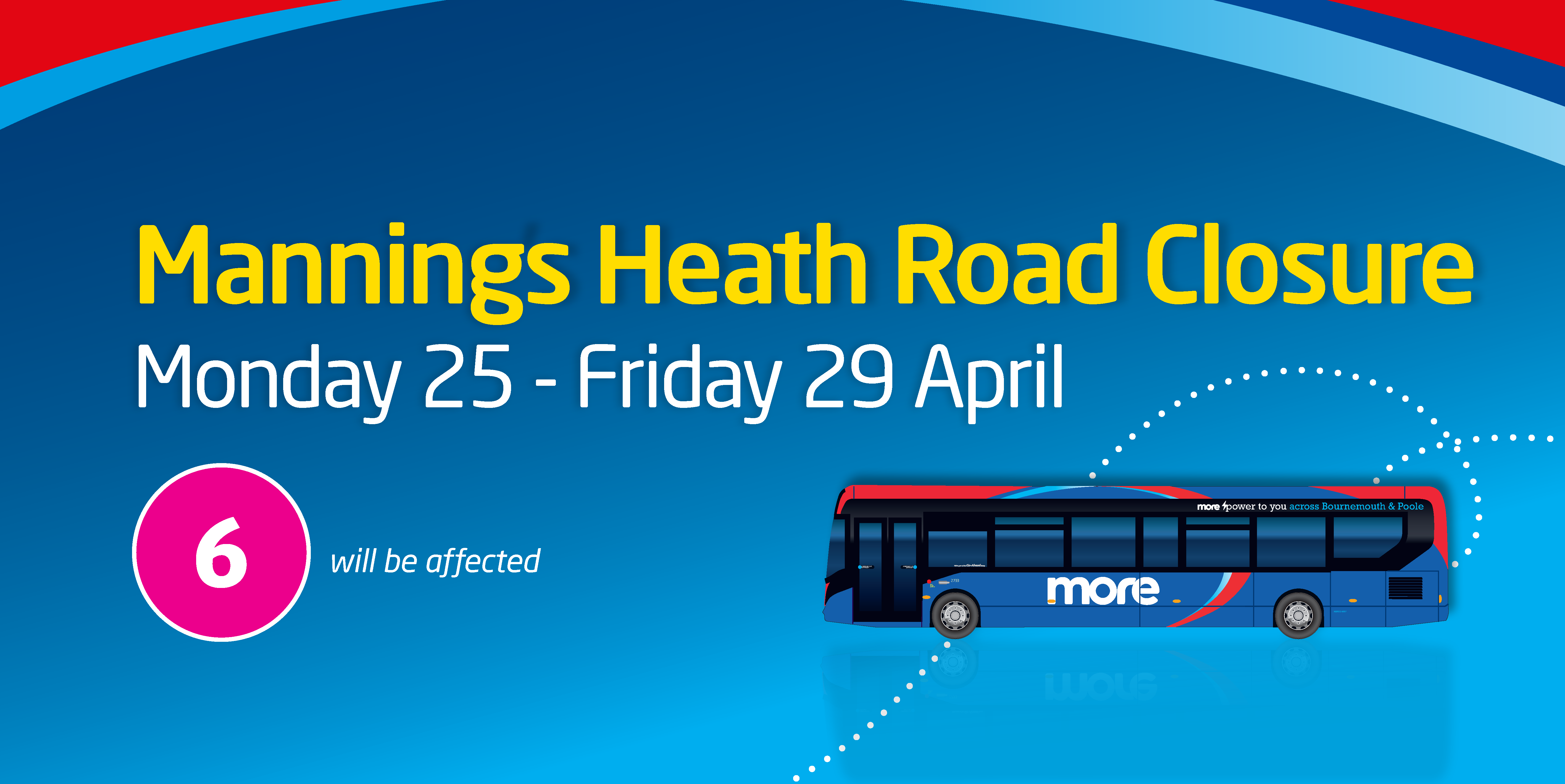 The Mannings Heath roundabout is going to be closed between 25th and 29th April. Therefore, we have had to rearrange our bus services.
Our 6 service will run as a 5 between Poole and Canford Heath (Tollerford Road), as it will not be able to run to Tower Park. Because of this, we have created a special 6X service to get you to Tower Park. This will run from Poole to Oakdale then via Dorset Way direct to Tower Park.
During the evenings, certain route 6 journeys will divert from the bottom of Canford Heath to/from Tower Park.
To see timetables, please click here.