Morebus engineering apprentice receives special award
1 month ago Mon 10th May 2021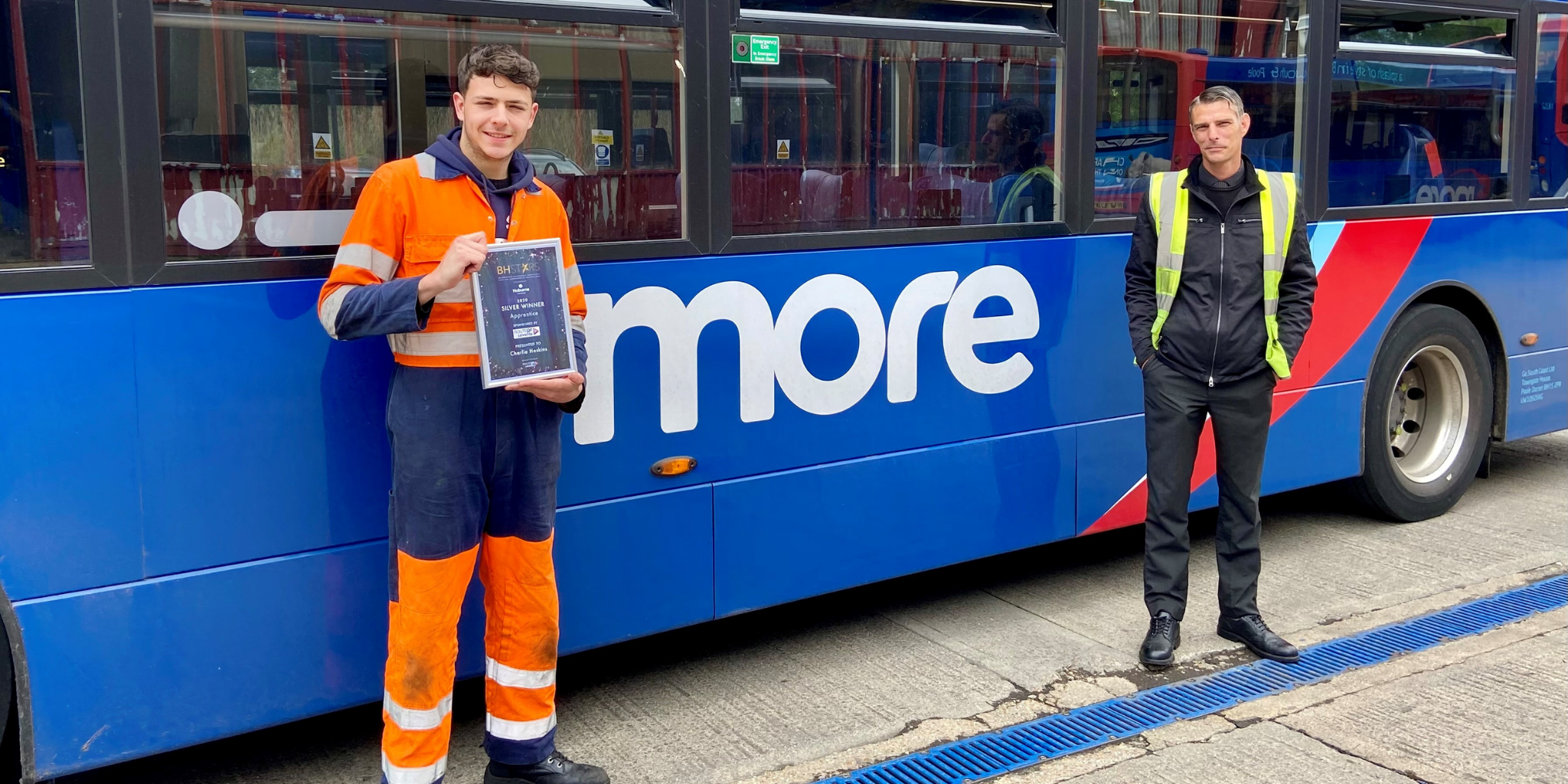 18 year old Charlie, began his Auto Electrical Bus and Coach NVQ with Morebus in October 2018, and hasn't looked back since.
Area engineering manager for Morebus, Excelsior and Damory, Kenny McDonald, is full of praise for his newest apprentice: "Charlie attends a specialist college in Bristol on block release for a week at a time, staying with a host family," he said. "To some, this can be a daunting experience - but he has embraced this challenge.
"We see huge potential here, and now allow him to work on his own to diagnose and repair electrical faults. We obviously have an audit process in place to check his work - and we have all been impressed with his ability to trace and build a process for repair in an accurate and timely fashion.
"Charlie thoroughly deserves his Silver accolade from BH Stars Awards. His agile mind, quick-thinking ability and natural talent for problem solving will bode well for a future career - and will possibly lead to workshop management. This really demonstrates the value of apprenticeship schemes. They can be a huge benefit - both to the trainee and for companies like Morebus. Congratulations Charlie - long may your success continue."
Two-and-a-half years into his four year programme, Charlie is certain he made the right decision to combine study with workplace training.
"More and more school leavers are looking for apprenticeships as a great route into their dream career," he said. "My time so far with Morebus has been a great journey - and I can't thank everyone enough for the opportunity they have given me. My work is a pleasure - so gaining Silver in the BH Stars Awards is an added but very special bonus."
Congratulations Charlie!
For more information about careers with Morebus, please visit our careers page.