Eight-year-old Jenson joins our team for some time in the driving seat
3 weeks ago Tue 20th Apr 2021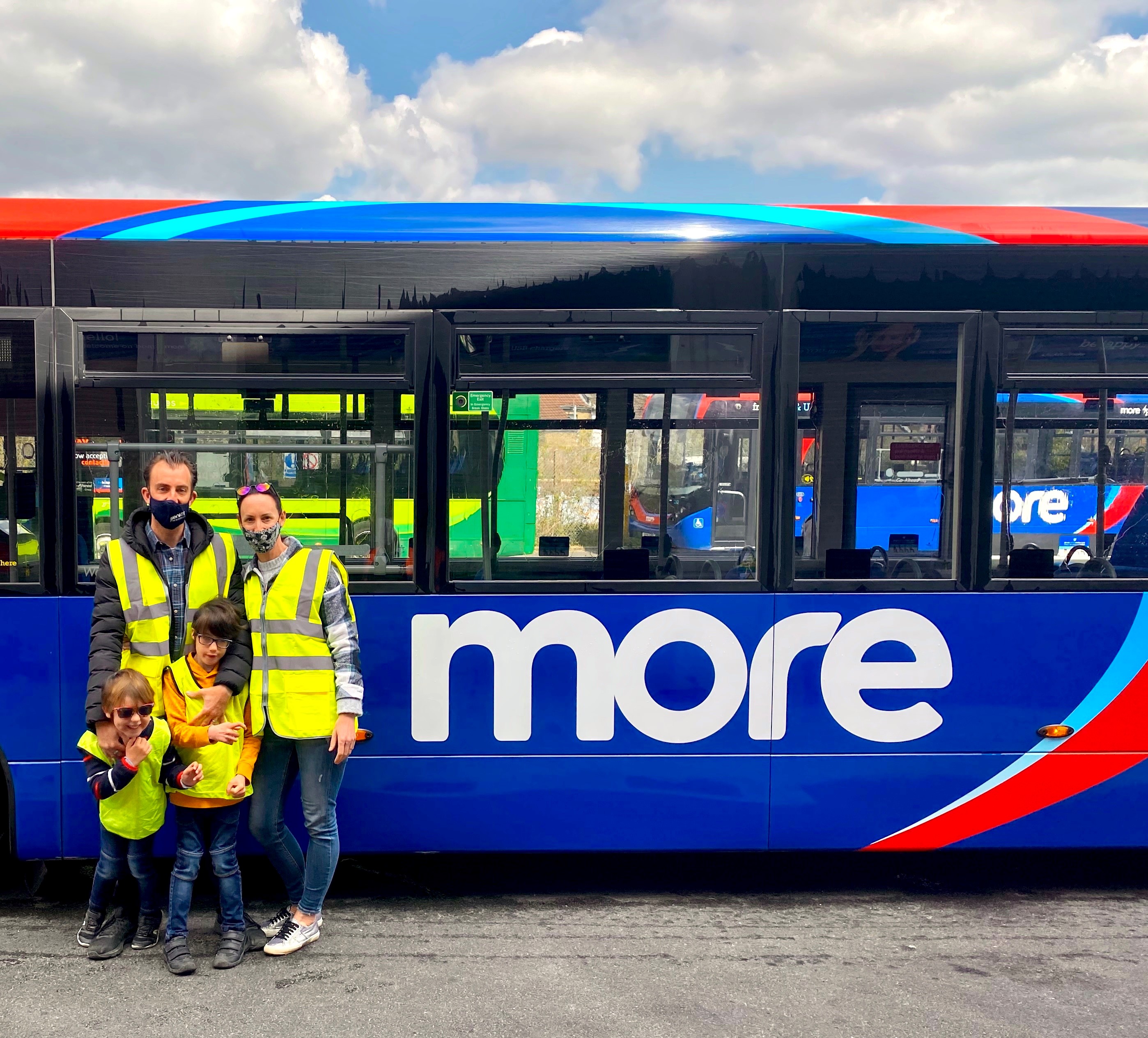 We welcomed Jenson, who attends Victoria Education Centre in Poole, as a new member of our team - and even offered him the chance to take the driving seat, as well as a trip through the giant bus wash at our depot in Bournemouth.
"Jenson loves buses - and is hugely enthusiastic about Morebus, particularly the M2," said Jenson's mum, Emily. "He has a rare genetic disorder which is associated to a learning disability, and is part of The Dorset Children's Foundation, so this was a wonderful opportunity to embrace a subject he has a real passion for.
"He thoroughly enjoyed his day - taking lots of photos and videos that will give him great memories to look back on."
Jenson's mum Emily got in contact with us via our Community Fund application form. They asked to come and have a tour of our depot in Bournemouth - and we were delighted to oblige. Of course, we had to adhere to Covid 19 restrictions, with social distancing and face coverings, but that didn't dampen Jenson's enthusiasm.
We are glad Jenson had such a great time, and hope to see him again in the future.
Visit here for more information about the Community Fund. Our next voting for the Community Fund will be September so make sure your application is in by then to be considered.