Morebus continues support for Bournemouth's Town Pastors by providing transport
3 months ago Thu 26th Aug 2021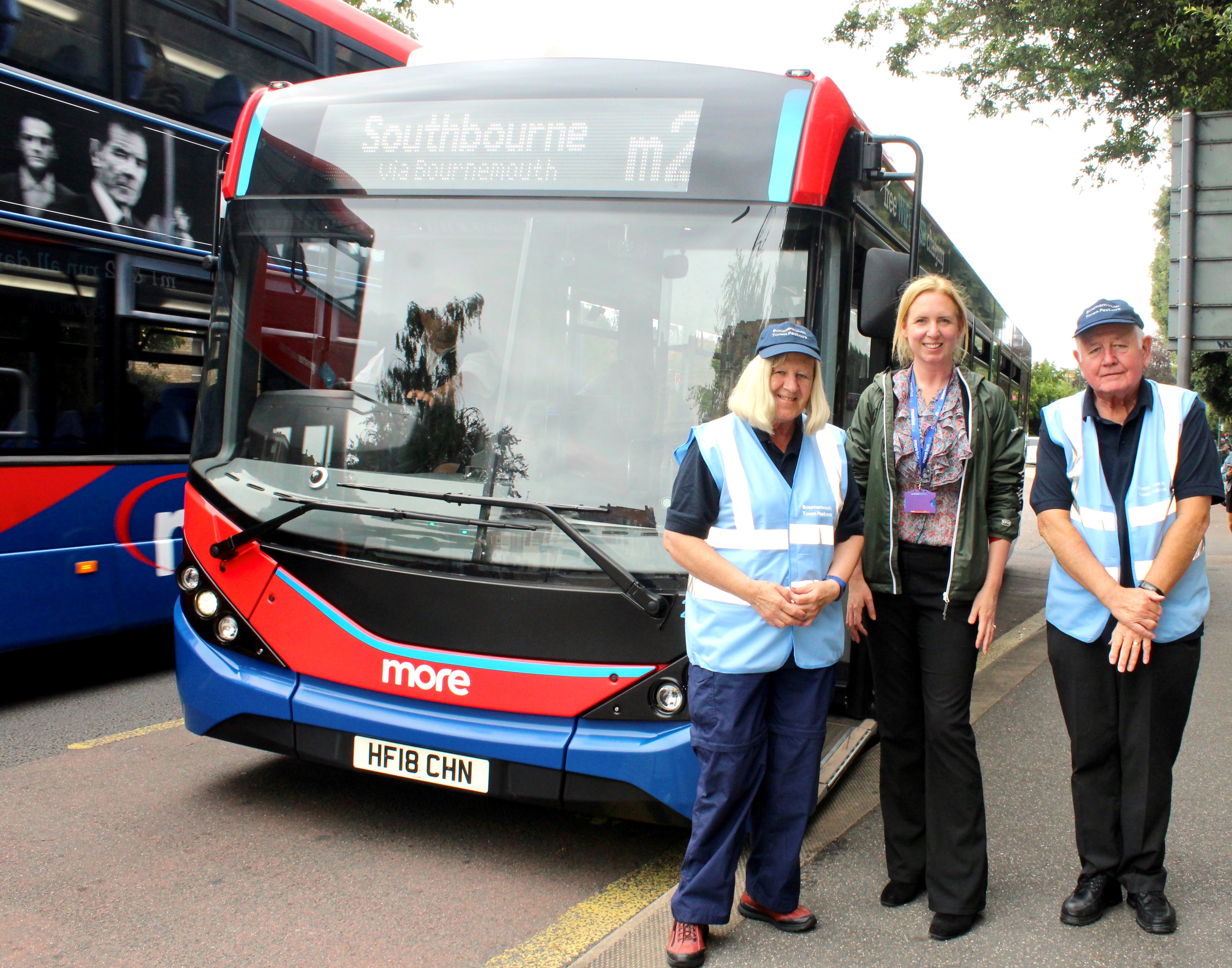 We are happy to announce that we are continuing our support for Bournemouth's Town Pastors - an important local service aimed at helping those who find themselves in need of emotional or practical support whilst on weekend nights out.
Prior to the Covid-19 pandemic, we provided complimentary transport across Bournemouth, so the Pastors could help keep late night revellers safe and sound. Now the town is beginning to return to normal, we are reinstating our partnership.
"Bournemouth has always been a popular destination among visitors and local people - not only during the day, but in the evening too. And this is most certainly the case, now that bars, restaurants and nightclubs have reopened," said morebus' Clair Walker.
"We provide comprehensive bus services in-and-around Bournemouth, which means residents can leave their cars at home, and make their way into town for evenings out.
"The atmosphere here has never been better, and many people are experiencing nights to remember once again. But there are times when some need the kind of support offered by Town Pastors - and they do a wonderful job here."
The Pastors are Christian volunteers who go out onto the streets, listening, talking and providing practical support to those in need.
"They offer all kinds of support - from just offering a friendly ear, to providing extra assistance and advice," added Clair. "The Pastors cover a large area over the course of the weekend, so we're delighted to be helping them in their endeavours by allowing them to travel across our network free-of-charge."
Garry McDermott, from Bournemouth Town Pastors, said: "Since lockdown restrictions were eased, we've seen a tremendous up-turn in the number of people enjoying themselves here - and we're always on hand to help those in need, wherever necessary. We'd like to thank morebus for this wonderful gesture - allowing us to freely move around the town to help as many people as possible here. Although we are a group made up of local Christians, this isn't about religion - it's about providing support to anyone who needs it, regardless of faith.
"Thanks to morebus, we'll be able to cover greater distances and hopefully provide more comprehensive support here in Bournemouth."
For more information about Bournemouth Town Pastors, please email chrismcdermott@bournemouthtownpastors.org.uk