New 23 bus route to link Burton, Christchurch and Somerford
6 months ago Tue 9th Nov 2021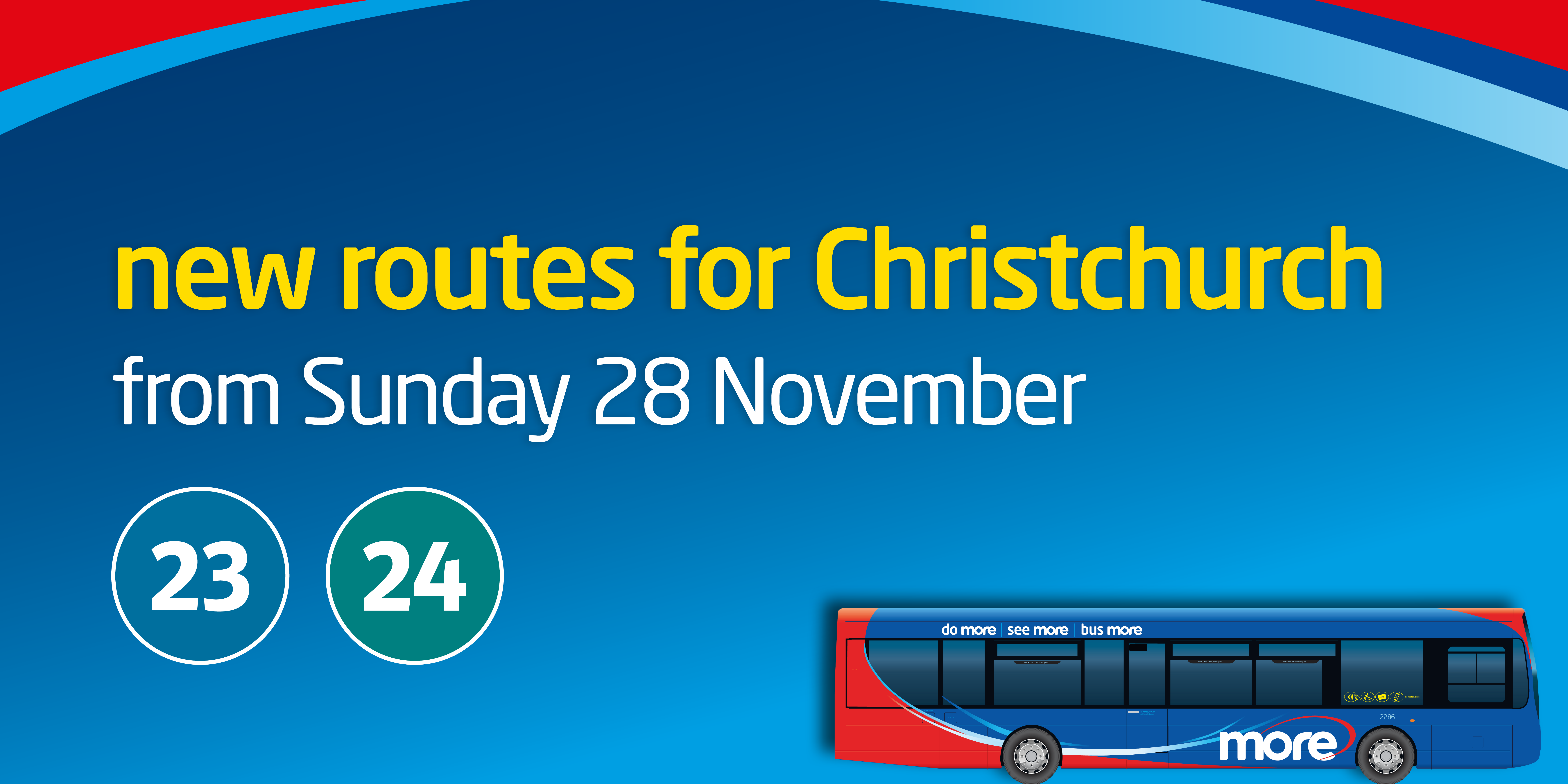 Great news! We are operating a new bus route, Route 23, linking Burton with Christchurch Town Centre, Somerford Estate and Somerford Sainsburys from Sunday 28th November.
In the past, bus services to Burton have been limited, with no buses at peak times or on Sundays. Thanks to additional government funding, the new hourly Service 23 operates from 0700 to 1900 on Mondays- Saturdays and on Sundays from 0900 to 1700.
The new timetable includes buses at peak times, allowing local residents access to work, education, shopping and healthcare opportunities.
To complement the introduction of the new route 23, we are also amending the route and timetable for our 24 service. This will now run between River Way, St Catherines Hill, Fairmile, Christchurch, Somerford Road and Somerford Sainsburys.
Take a look at our new timetables, and a map of the Route 23, below: