new bus routes for St Peter's School
10 months ago Thu 2nd Feb 2023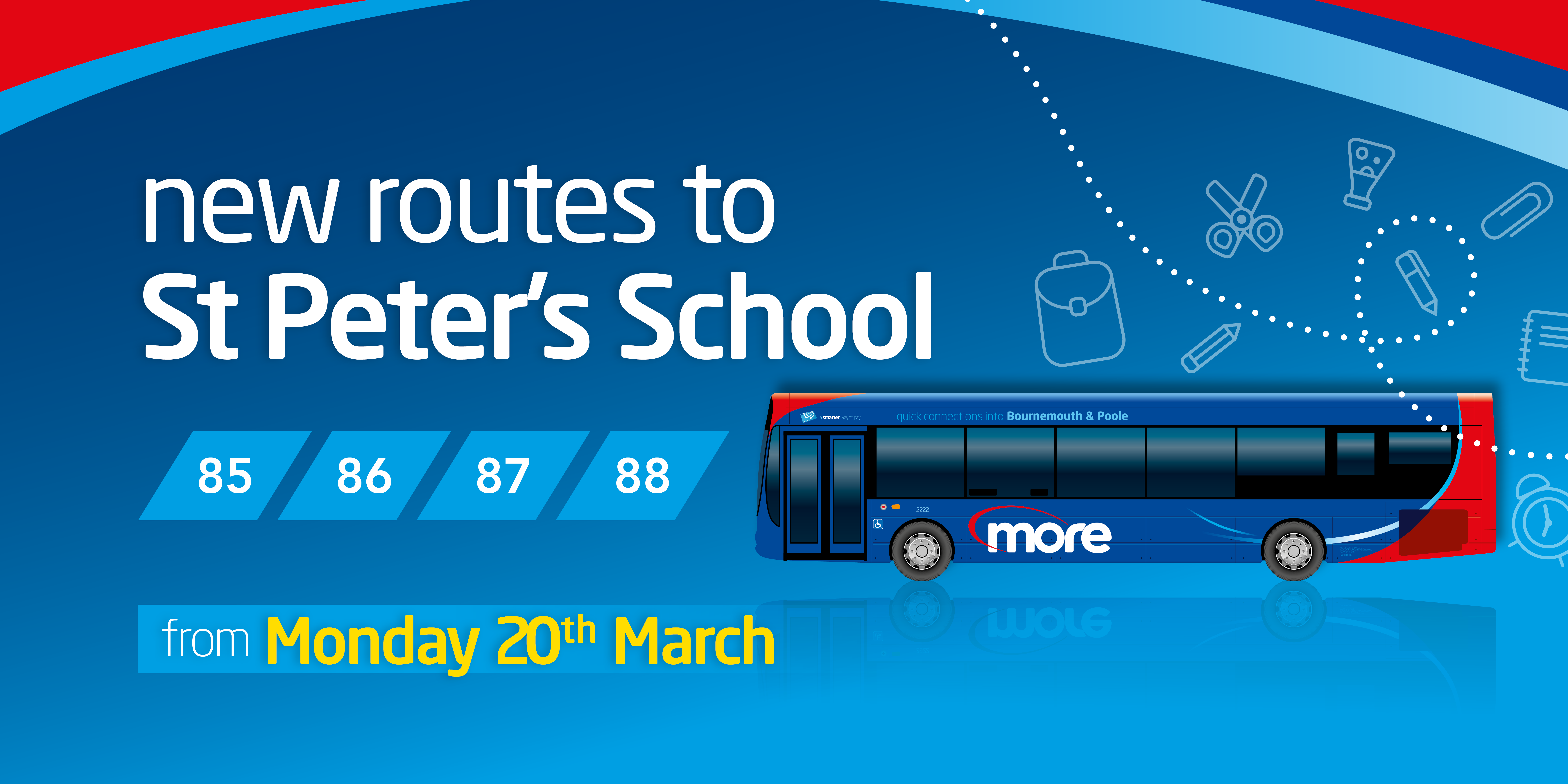 From Monday 20 March, we will be operating bus routes for St Peter's School.
Following recent discussions with the school, we are delighted to be working closely with them to provide students access to more bus services to-and-from St Peter's Catholic School.
Routes and timetable details below:
| morebus route no | route details |
| --- | --- |
| 85 | from West Moors, Ferndown, Parley Cross, Kinson, Bearwood, West Howe, Wallisdown & Winton |
| 86 | from Corfe Mullen, Wimborne, Merley, West Howe, Ensbury Park & Winton |
| 87 | from Springbourne, Charminster, & Castlepoint |
| 88 | from Wimborne, Canford Bottom, Parley Cross, Ensbury Park, Moordown & Castlepoint |
School bus tickets will be available to buy via our website before the end of February and will be sent directly to your morebus app. Or on the day fares will be available from the driver. All school bus tickets will also include access to our wider morebus routes in zone A or AB depending on your journey starting point. Our other routes are great for young people as they become independent and less reliant on family to take them out and about.
Check out our network map so you can see where all other services go.