Carers Information Day - Thursday 25th November
8 months ago Wed 17th Nov 2021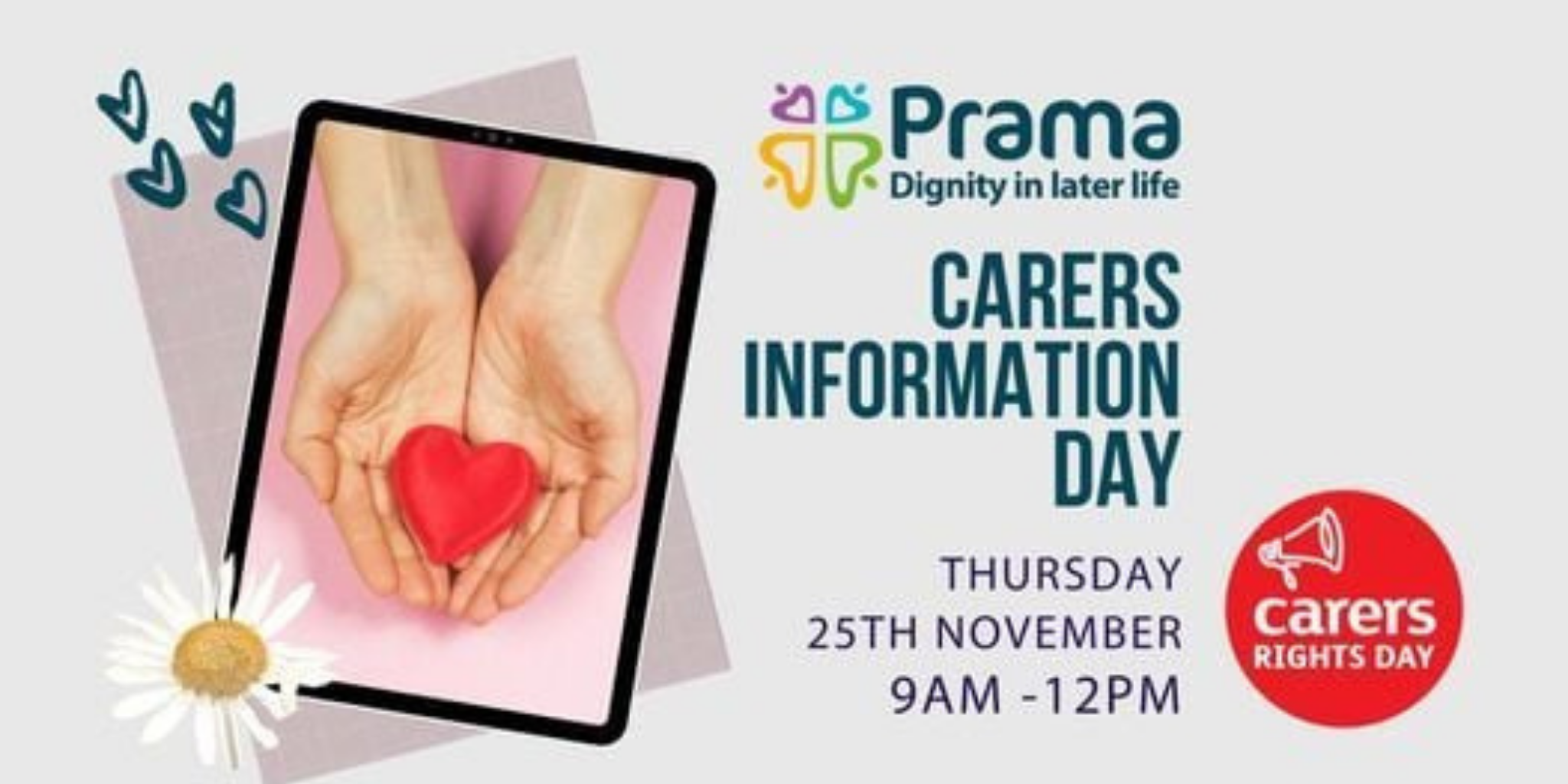 Local unpaid carers can benefit from help and advice on Thursday 25th November - thanks to an event organised by PramaLife.
To mark Carers Rights Day, PramaLife are holding a special information event at the Allendale Centre in Wimborne, between 9am and 12pm, and all local carers who look after friends or relatives are welcome to attend.
"There are many local people who may not even realise they are carers, but spend much of their time looking after those who are close to them," said PramaLife's Sue Warr.
"These unsung heroes are unpaid and receive very little support, so our team will be standing by on Carers Rights Day to show them they are not alone, and that there is help out there."
We are providing some morebus goodies, will be there on the day and are offering discounted travel for those who want to attend. The Allendale Centre is easily accessible by bus from both Poole (Routes 3 & 4) and Bournemouth (Route 13). so we are offering anyone wanting to travel by bus to the event a 25% discount on a Zone AB dayrider. Anyone wishing to take advantage of discounted bus travel should purchase a dayrider on our app, using the code CARERS.
The work that PramaLife does to tackle social isolation within our local communities is vital, and we're pleased to be supporting this initiative.
This year's Carers Rights Day campaign focuses on raising awareness of the rights that unpaid carers have. The pandemic has had a massive impact on the lives of carers, affecting access to services, the ability to juggle work and care - and much more.
If you are planning to go to this event, don't forget to use our journey planner or app to find out what bus to catch.