Join in with our Reindeer Rides event
1 month ago Tue 30th Nov 2021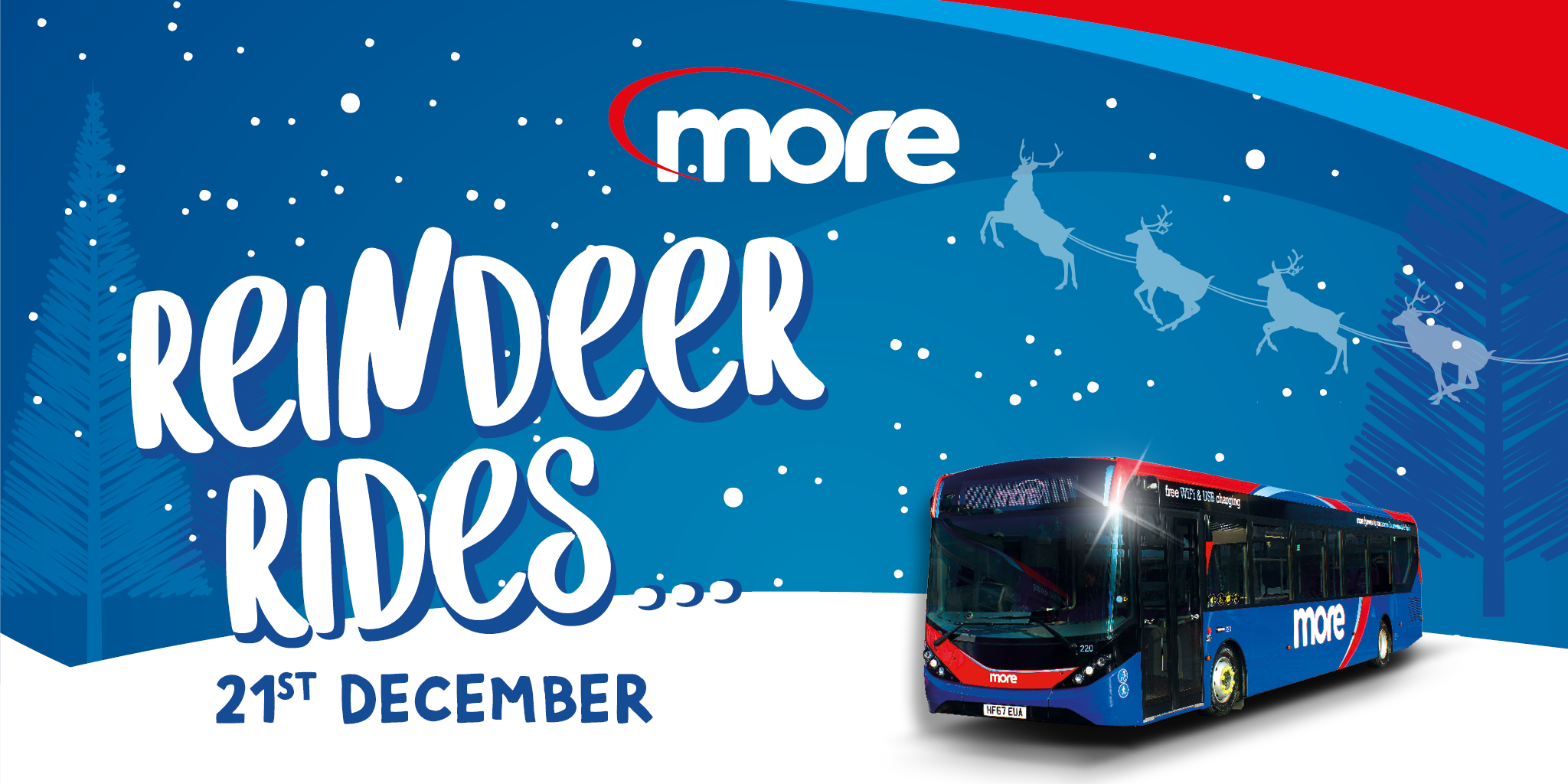 On December 21st, we have decided to let Santa's Reindeers get some driving practice in before the big day.
Rudolph, Cupid, Blitzen, Donner, Comet, Vixen, Prancer, Dancer and Dasher will be out driving, with Santa and his trusted Elf hopping on and off buses throughout the day. They will be raising money for LEAF (Leukaemia Education and Fundraising) which is the morebus Charity of the Year for 2021.
Any grown ups are free to donate to a great cause - and for the little ones, we are running a game of spot the reindeers while they are out and about!
This is how to take part:
Download a Reindeer Rides stamp collection card or collect one from the travel shop.
If you see a Reindeer, Santa or Elf, you can ask them for one of their stamps to stamp your card.
Collect more than three stamps and you will be entered in to a draw to win some Christmas goodies and a group dayrider.
You can post your stamp collectors cards at the travel shop grotto up until 5pm on Wednesday 22nd December
We will be picking out an entry at random on the 23rd and the winner will be notified by email.
PRIME TIME for reindeer spotting is 10am-6pm and on the Route 1, m1, m2, 3,4,5,6,9,14,16,17, 20 & 60 buses.
Good luck and keep your eyes peeled!