Chance for a lesson on the buses for local youngsters
3 weeks ago Thu 9th Jun 2022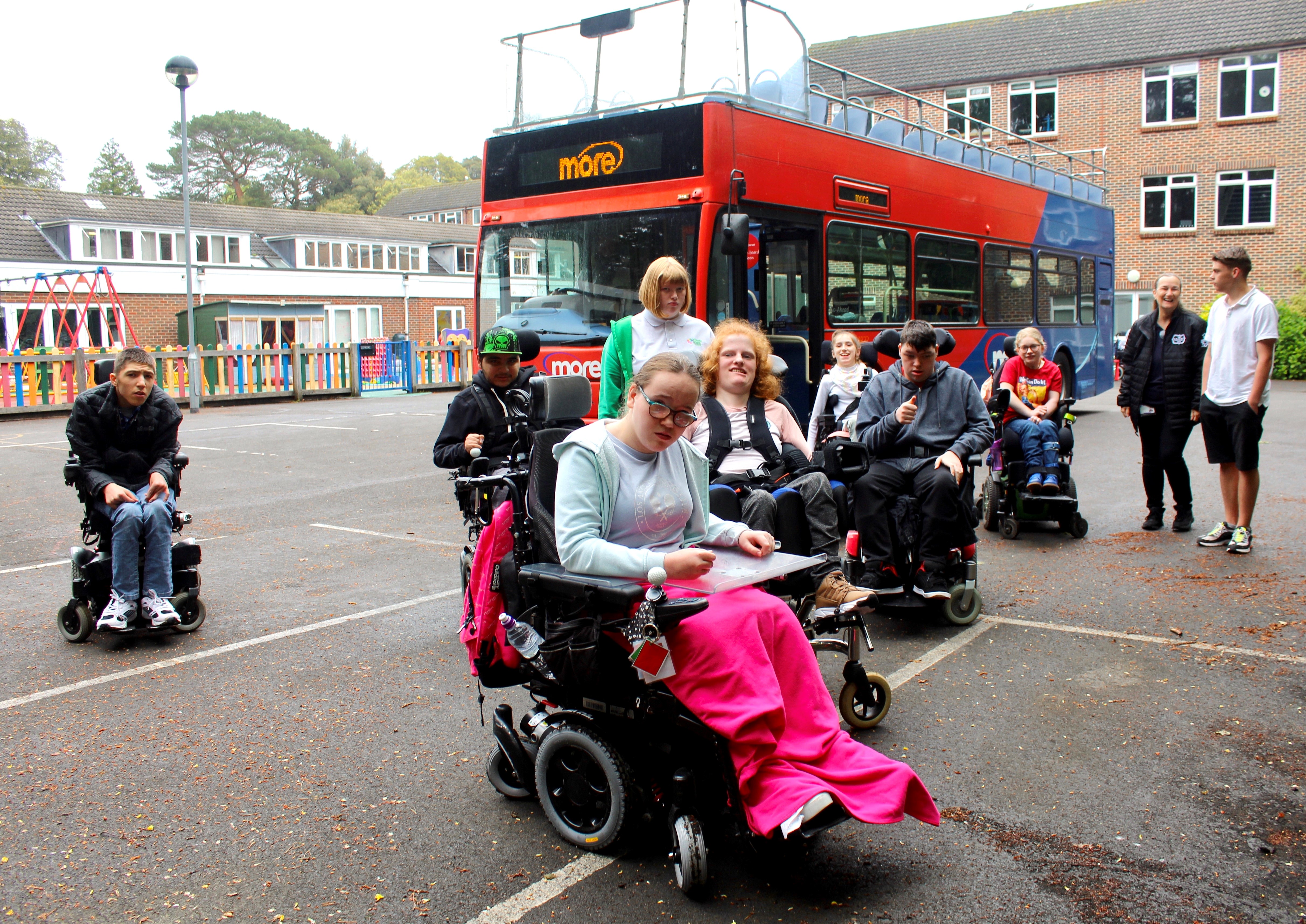 Young bus enthusiasts at two Dorset schools received a surprise visit from us recently, due to applications for the Community Fund.
We took a bus to Victoria Education Centre in Branksome and Canford Heath Junior School in Canford Heath, so pupils could gain an insight into the future of travel in the area.
We were pleased to visit the schools to show them how exciting bus travel is - and to explain to them what they can expect to see in the future.
It's always good to see such interest and fascination from school children when they have a chance to hop on board a bus. Today, they also had the chance to take the driving seat - although the bus was, of course, stationary at the time.
Now that we are emerging from Covid-19, there is an excellent opportunity to help improve the region's air quality, and taking the bus is the perfect way to achieve that. A double decker bus has the potential to take up to 75 cars off the road, and that can only be a good thing for easing congestion here in Dorset.
Talking to young people about these benefits gives them a real insight into how we will progress over the coming years. Looking forwards, we are committed to working with the local authority to improve bus travel here still further.
Ray Lawrence, of Victoria Education Centre, added: "Our students thoroughly enjoyed a bus visiting their school. Through this opportunity they were able to gain insight into dealing with public transport, encouraging independence, choices, communication and social wellbeing which are all essential and valuable life skills."
Jen Gibbins, of Canford Heath Junior School, added: "The children were so excited to be able to board the bus and have their very own ticket to take away with them. It was great that they were able to ask so many questions and have them answered by the driver who talked superbly about his job. A great afternoon for the children!"