Join in with The Big Bunny Hop event this Easter
1 month ago Fri 8th Apr 2022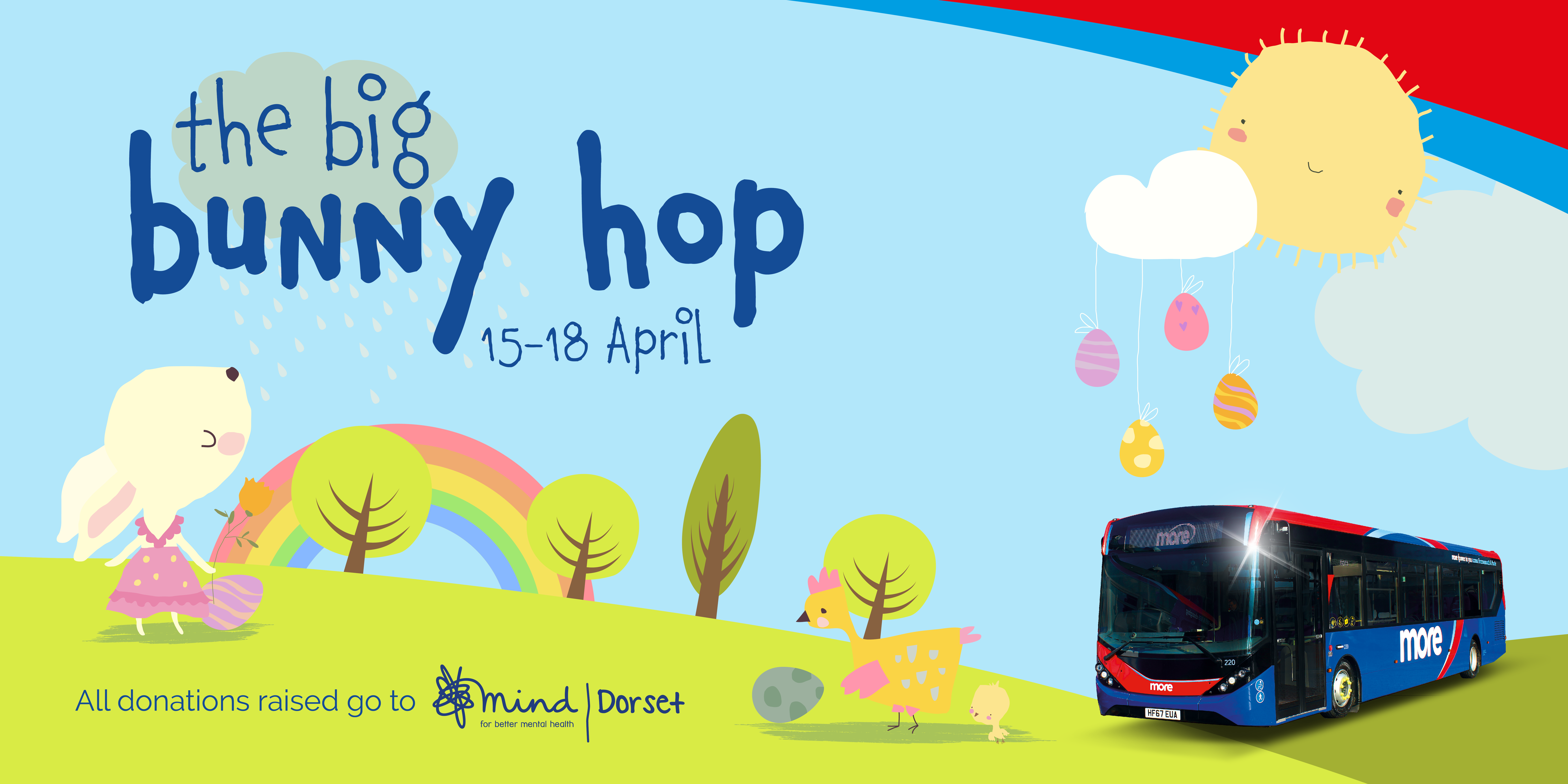 From Friday 15th April until Monday 18th April, we have decided to let the Easter Bunny and their friends drive our buses to deliver their special Easter Eggs.
They will be raising money for Dorset Mind which is the morebus Charity of the Year for 2022.
Any grown ups are free to donate to a great cause - and for the little ones, we are running a game of spot the Easter Bunny and their friends while they are out and about!
This is how to take part:
Download a Big Bunny Hop stamp collection card, collect one from the travel shop on Wednesday 13th, Thursday 14th or Saturday 16th April (from 10am - 2pm), or collect one from one of our friendly bunnies.
If you see a bunny or one of their friends, you can ask them for one of their stamps to stamp your card.
Collect more than three stamps and you will be entered in to a draw to win some Easter goodies.
You can post your stamp collector's cards at the Easter Bunny's Travel Shop hub up until 5pm on Wednesday 20th April
We will be picking out an entry at random on the 21st April, which will be announced on Facebook, and the winner will be notified by email.
Good luck, and keep your eyes peeled!