Winter timetable changes
4 months ago Fri 11th Sep 2020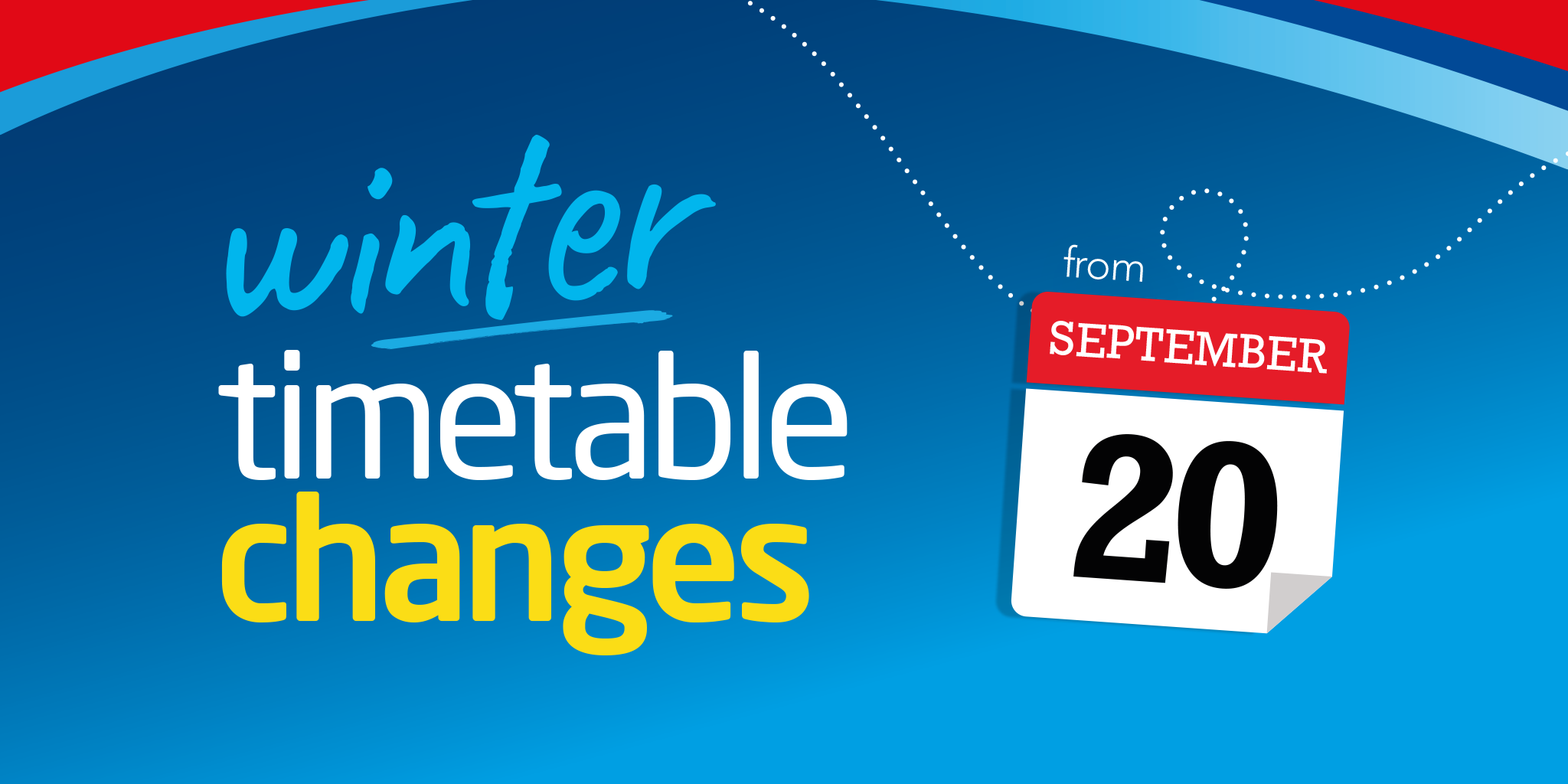 We all know how much of a strange year 2020 has been; every one of us has had our own challenges to face, but it was a time when our community came together, and we are proud to have kept our wheels turning to help those who needed it. Here's to a bright future; one in which we will continue to be your trusted travel partner.
From September 2020, there are a few minor changes to our timetables. The nightbus remains temporarily suspended, but everything else is back to normal. In the event of government advice changing, or a local lockdown occurs, our timetables can change at last minute so please ensure you also check online.
There are so many picturesque places and hidden treasures in Dorset and the conurbation of Bournemouth, Poole and Christchurch for you to visit by bus.
We are looking forward to welcoming you back on board to visit your favourite spaces and work places.
As always, please remember to adhere to government advice when travelling. Don't forget your face covering which is compulsory, unless you are exempt on medical grounds by law. To keep our drivers safe, please consider paying by contactless and our mobile app where you can, instead of cash.
Welcome back! To work places, to favourite spaces…
New timetable books will be available from the morebus travel shop in Poole and usual outlets.
Changes from Sunday 20th September
| | |
| --- | --- |
| Route | Change |
| 13 | Revised timetable with extra morning journeys. |
| Purbeck Breezer 30 | The 30 will be withdrawn for the winter season. |
| Purbeck Breezer 40 | Re-introducing our winter timetable. |
| Purbeck Breezer 50 | Re-introducing our winter timetable. |
| Purbeck Breezer 60 | Re-introducing our winter timetable. |
| Purbeck Breezer 70 | The 70 will be withdrawn for the winter season. |
| X8 | Revised timetable with buses on Sundays rerouted in Lytchett Matravers to serve Lime Kiln Road, High Street and Wareham Road returning to the A350, additionally serving Beacon Hill. Stops in the village at Rose & Crown, Primary School, Dillions Gardens, Glebe Road and Old Barn café will no longer be served with the closest alternative stop being Abbotts Meadow. |
| U1 | Term time timetable resumes from 21st September 2020 to coincide with the University term starting. |
| U2 | Term time timetable resumes from 21st September 2020 to coincide with the University term starting. |
| U3 | Term time timetable resumes from 21st September 2020 to coincide with the University term starting. |
| U4 | Term time timetable resumes from 21st September 2020 to coincide with the University term starting. |