Working with the community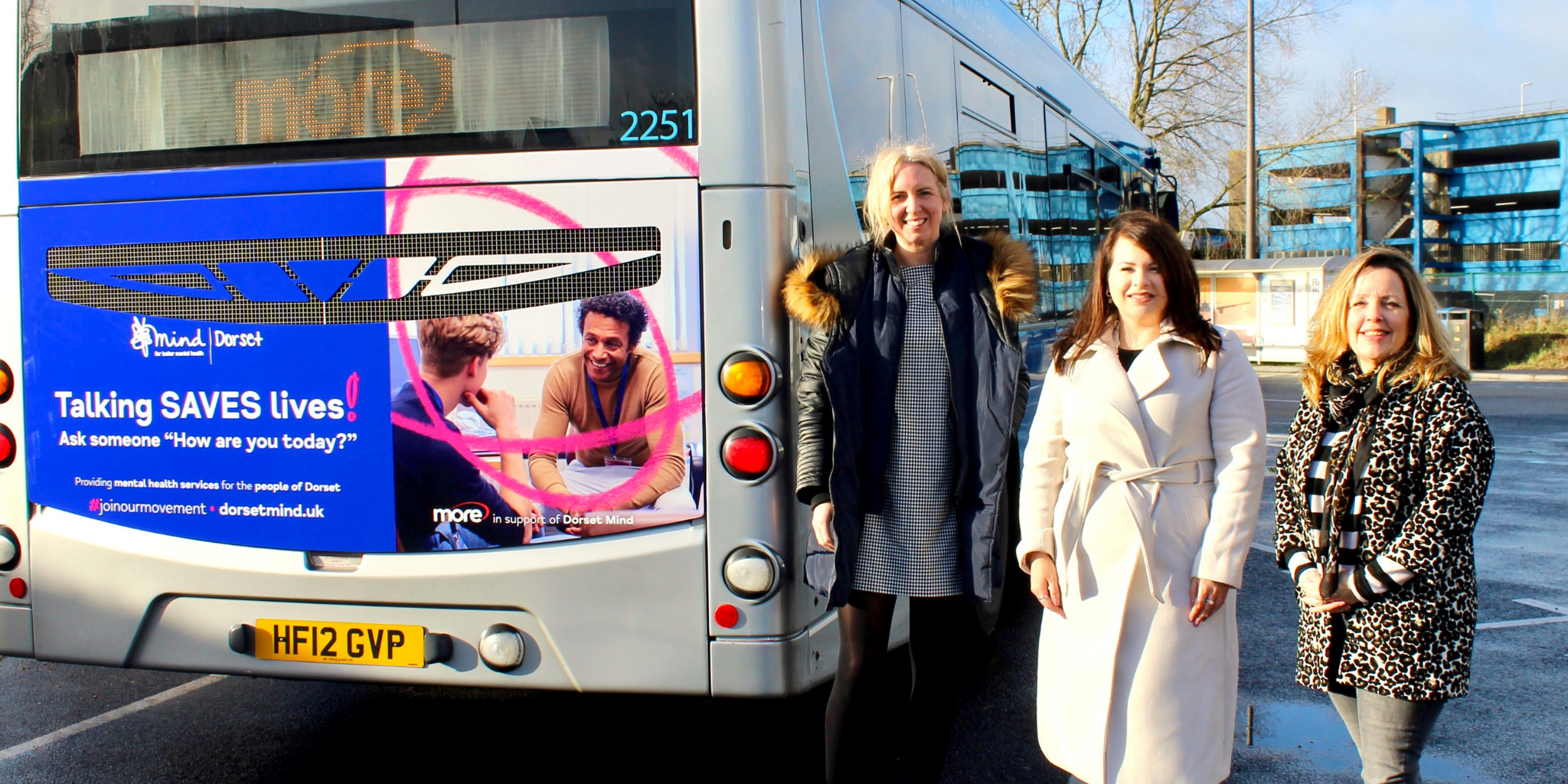 As a local business, we have a huge responsibility to support the neighbouring community and help those around us.
Charity of the year
Every year, our colleagues nominate and elect a charity of the year to throw our support behind. Our good cause for 2022 is Dorset Mind. Dorset Mind's one-to-one and group support includes counselling, mentoring, support groups, active monitoring and a befriending service. These help people regain social skills and develop confidence. The charity also delivers educational wellbeing programmes for schools and workplaces - and provides volunteer opportunities across all areas of the organisation.
Our morebus colleagues will be taking part in various fundraising activities to help raise funds for Dorset Mind throughout the year.
morebus Community Fund
Our Community Fund is our dedicated resource for supporting local causes, charities and organisations, whether it is monetary support, marketing help, free travel or the use of a bus/coach for an event required. Each March and September, we take in applications for support and our judging panel decides how that support will be split.
Read more about the morebus Community Fund and how you can apply.
See what we're up to...
Keep an eye on our news section to see what work we've been doing lately to support our local community.