The New Forest Tour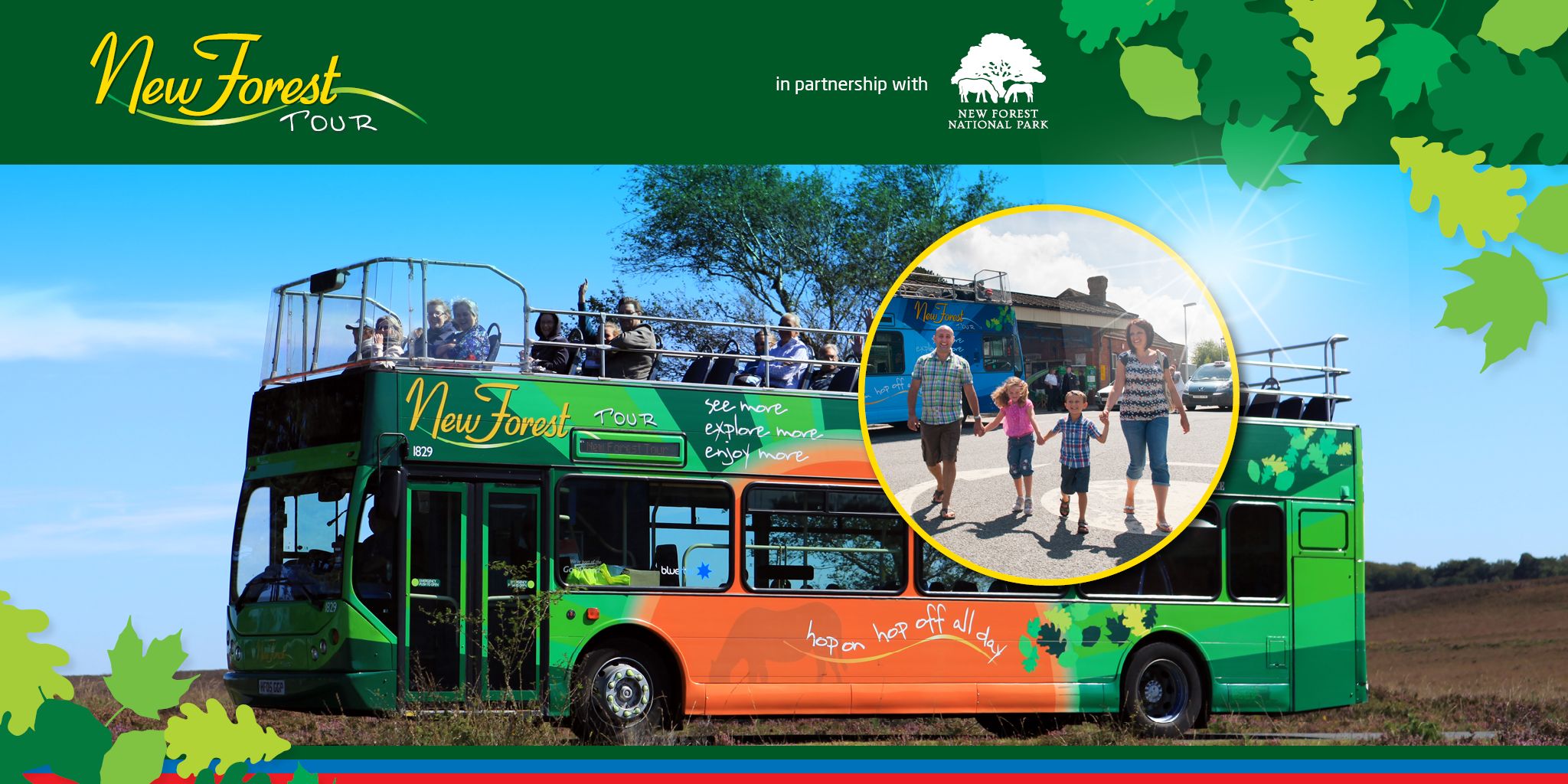 The tour runs from 25th June - 18th September where you can enjoy outstanding views of the New Forest National Park – wandering ponies, pretty villages and magical landscapes. There are three great bus routes for you to enjoy - find out what each route has to offer:
Hop on and off wherever you like and catch the next Tour bus, or switch between routes, all on the same ticket! Hear the stories of the people, places and animals of the New Forest on our audio commentary – with characters, sounds and music, bringing the view to life. You can track live departure times right here on our website or more conveniently via our morebus app.
Take in a walk or cycle ride from the Tour (bikes go free*) and dogs are also welcome on the Tour. Ride open-top through the treetops and experience the New Forest as you've never seen it before.




*Space for up to 4 bicycles at a time.