Beauty and the Beast comes to Lighthouse Theatre
5 months ago Fri 17th Dec 2021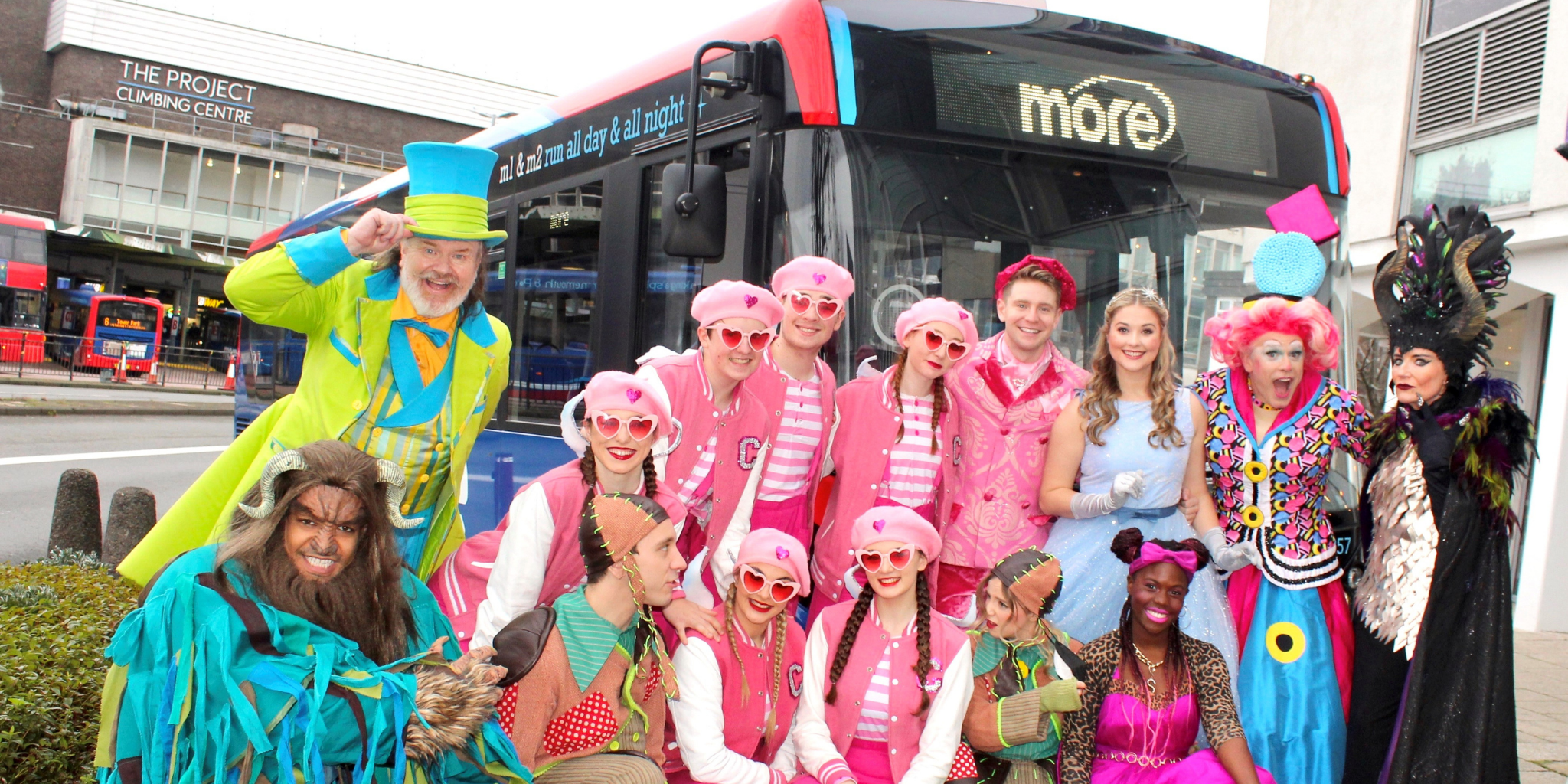 We joined the cast of Beauty and the Beast at the Lighthouse Theatre this week to support this year's pantomime, running until 31st December.
As the official travel partner for the show - which stars Chris Jarvis and Michelle Collins - we are encouraging theatregoers to leave their cars at home and make their way to see Beauty and the Beast by bus instead. The Beast really has a challenge on his hands, if he is to woo Belle - and theatregoers can watch all the action without worrying about parking or how they're going to get home.
Poole Bus Station is directly opposite the Lighthouse Theatre, so travelling with us couldn't be easier. It is very exciting that people are able to really enjoy themselves in Poole this Christmas - but this means the town centre and its car parks are likely to be busy.
Therefore, we are urging theatregoers to Think Bus this festive season and, in doing so, you can save petrol, reduce your carbon footprint and help the environment.
With so many buses stopping at Poole Bus Station, our drivers are really looking forward to transporting our customers from across Dorset to this magical show.