Changes at Castlepoint from Saturday 28th May
1 month ago Tue 10th May 2022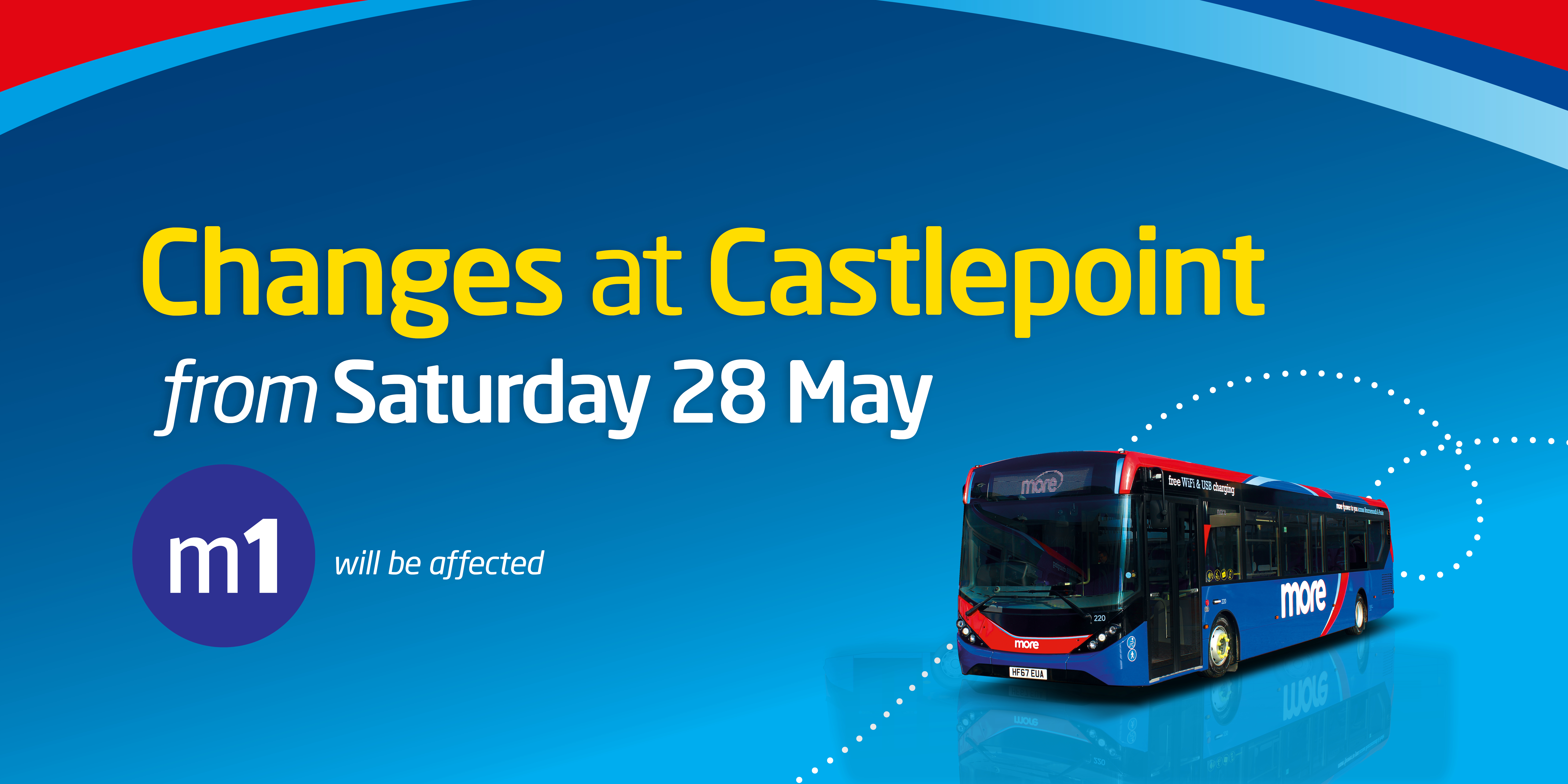 With the m1 expanding to Royal Bournemouth Hospital, we are changing our pickup and drop off points at Castlepoint. From 28th May:
Buses to Royal Bournemouth Hospital will stay on the main road and stop outside the library before continuing to the hospital.
Buses going to Bournemouth and Poole will stop behind the library.
When going to, or leaving, the shops at Castlepoint, please make sure that you use the zebra crossing by Natwest to get to the bus stops.
Please look below for a map that highlights our changes and demonstrates where the new m1 stops will be.