Increase in services from 8th March
1 month ago Thu 25th Feb 2021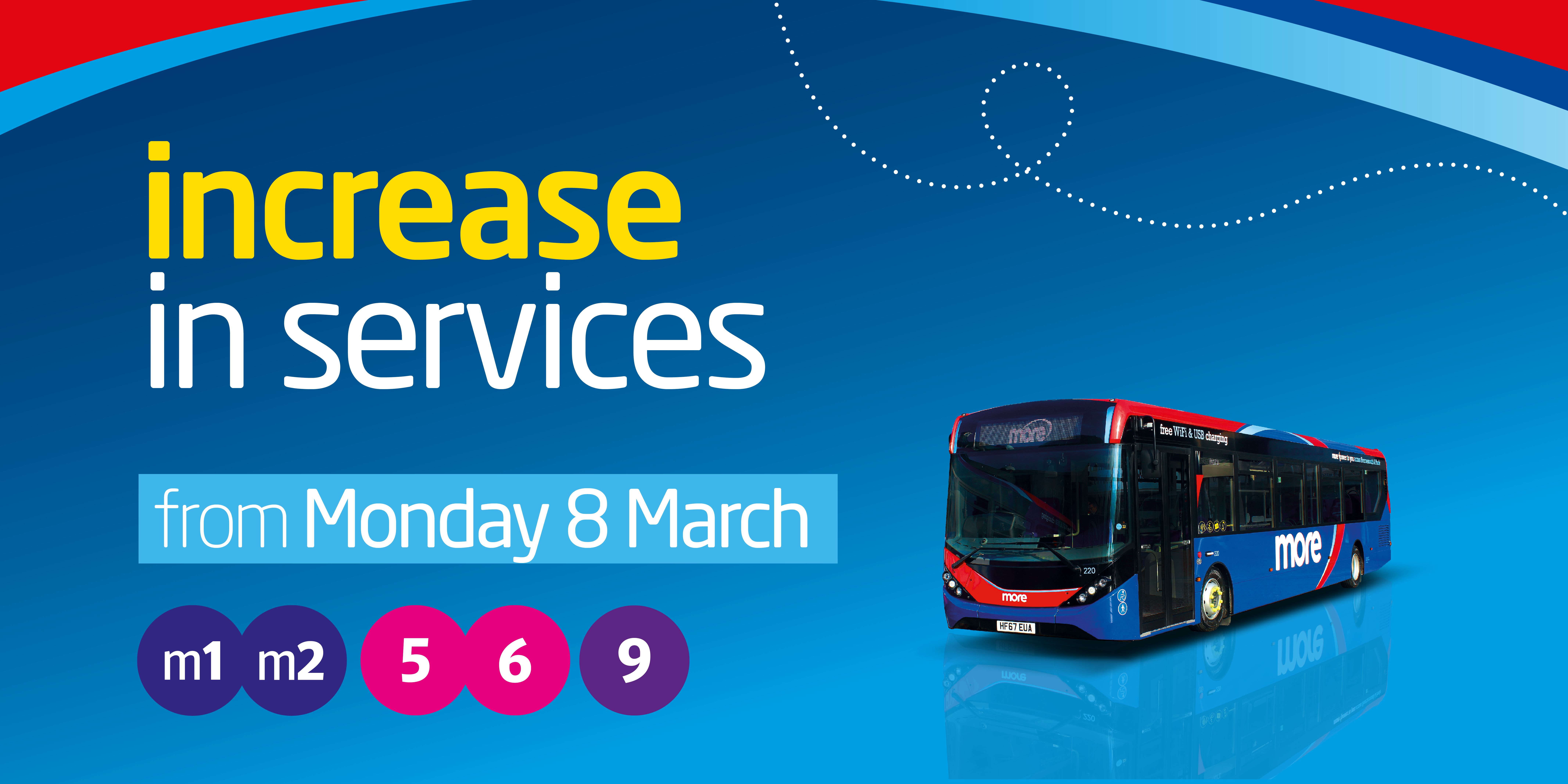 Good news! Some of our services will be increasing from Monday 8th March. See timetable increases below.
| | | |
| --- | --- | --- |
| Route | Summary of changes | Timetable |
| m1/m2 | Extra buses on Mondays to Fridays at peak times | |
| 4 | The bus at 0735 from Poole will no longer continue to Allenbourn School. Also the bus at 1515 from Wimborne will no longer run via Allenbourn and therefore run earlier through to Poole at the School Holiday times. Pupils for Allenbourn should use school bus 714 which is reinstated from this date | View |
| 5/6 | Timetable revised to run every 10 minutes again on Monday to Friday daytime, but Saturday and Sunday timetables will remain unchanged | View |
| 9 | An extra bus will run on Schooldays at 0725 from Upton to Poole | View |
| X8 | The 0750 bus from Poole will no longer run via Blandford School as the school bus 708 is reinstated from this date | View |
| X12 | The bus at 1518 from Blandford will run at 1548 whilst the bus at 1510 from Weymouth will run at 1525 and both will follow the School Holiday times | View |
From Monday 8th March, all school buses will return to normal service. Scholars passes will be available to purchase by the end of the day on Friday 26th Feb. To purchase passes, please visit here.
As always, please remember to adhere to government advice when travelling. Don't forget your face covering which is compulsory, unless you are exempt on medical grounds by law. To keep our drivers safe, please consider paying by contactless and our clickit2ride mobile app where you can instead of cash. Please remember to practice social distancing at all times. We also encourage customers to use our on board hand sanitisers, and to sit in the window seat when travelling.