Get your discounted travel to watch AFC Bournemouth!
1 month ago Wed 11th Aug 2021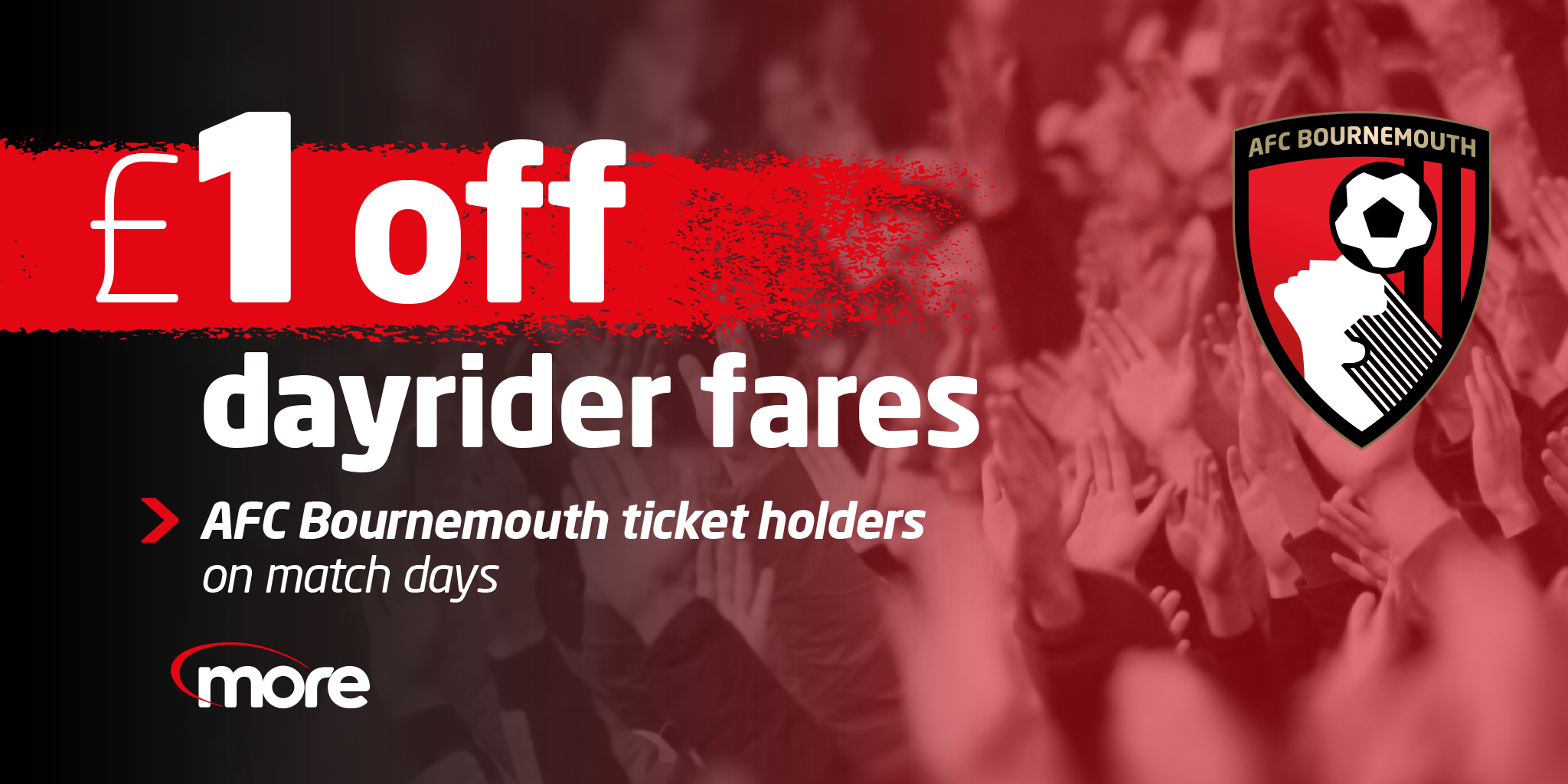 Great news! We are offering discounted prices on our dayrider fares if you have a ticket to the match. Simply buy a match ticket for a home game, and travel with us to receive £1 off a dayrider on match days. To do this, you will need to show the driver your football ticket and then you can buy a discounted dayrider from the driver.
The discounted dayrider prices are:
Zone A: £3.30
Zone AB: £5.20
Zone ABC: £8.20
To get to the Vitality Stadium, hop on the m2 from Poole or Bournemouth which stops at Boscombe (Centenary Way), a short walk away from the Vitality Stadium. Alternatively, you can catch the X3 from Bournemouth which stops at Kings Park, directly next to the Vitality Stadium.
Put on your shiny new football shirts, and hop on our buses to watch AFC Bournemouth play this season! Come on Cherries!
For AFC Bournemouth home fixture dates, please visit afcb.co.uk.